Tuesday Night:
Nest #37 Inventory

Live Hatchlings-3
Dead Hatchlings-0
Pipped Eggs-0
Unhatched Eggs-5
Hatched Egg Shells-101 (with lots of shredded and tiny pieces, also)

#37 was a relocated nest from the east point that had standing water in the bottom of the nest. I was excited about the success rate of hatching and asked Matthew why there might be a discrepancy in the number of eggs. His response: That's a great example of the power of nest relocation! We know that counting shells is sometimes an inexact method for calculating clutch size – one reason is shredded shells like you describe. One thing we want to document is the variability around this estimate, so having data from relocated nests is hugely valuable, because it allows us to calculate the error rate.
Nest #39 Inventory

Live Hatchlings-12
Dead Hatchlings-5
Pipped Eggs-4
Unhatched Eggs-7
Hatched Egg Shells-90

The rain coming off of the ocean chased many teams and visitors off the beach at about 9:40 pm.

Wednesday Morning:
No evidence of nest emergence overnight. It's been a long while since that happened!Green was delivered to the 1st nesting site and the area will be watched for activity! Who knows what could happen?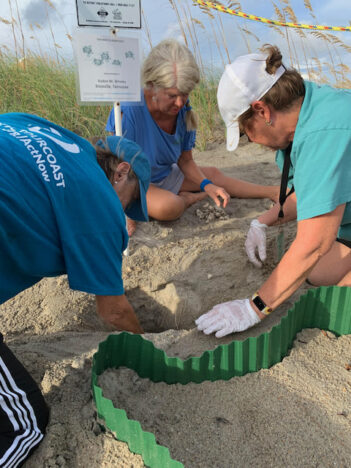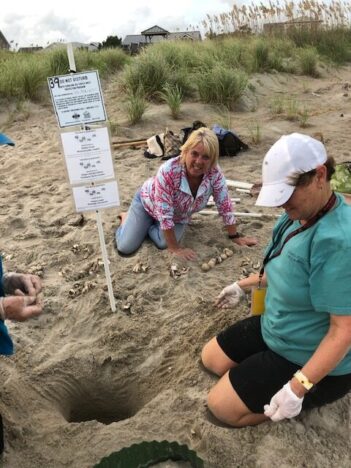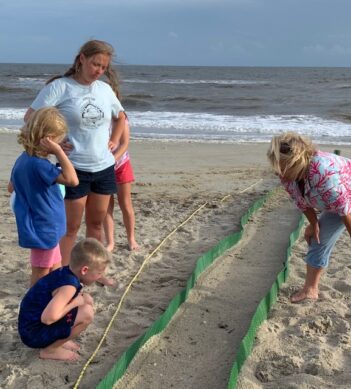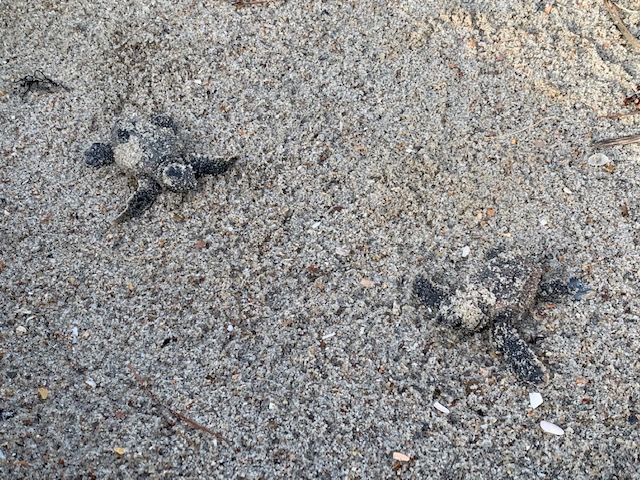 This conservation work for protected sea turtles on Caswell Beach is authorized by the NC Wildlife Resources Commission (ES Permit 21ST03)