Thursday Night:
Nest #19 hatched last night with Team 4 presents, Team 3 joining in to help and many beach visitors!  The hatchling scout came out first and went straight to the water.  The other 52 followed after and hour of waiting.  Several of those were very disoriented.  
We were called at 10:10 about Nest #32 hatching.  The beach visitors watched  30-40 hatchlings emerge.  Some of the team returned in time to see a few go to the water.  We are grateful these Turtle Ambassadors called our number on the nest sign!!!
Friday Morning:
Nest #27 hatched overnight with LOTS of hatchling tracks!  There was no evidence of activity when the team left for the night. 
Nest #17 had a few more hatchling tracks this morning.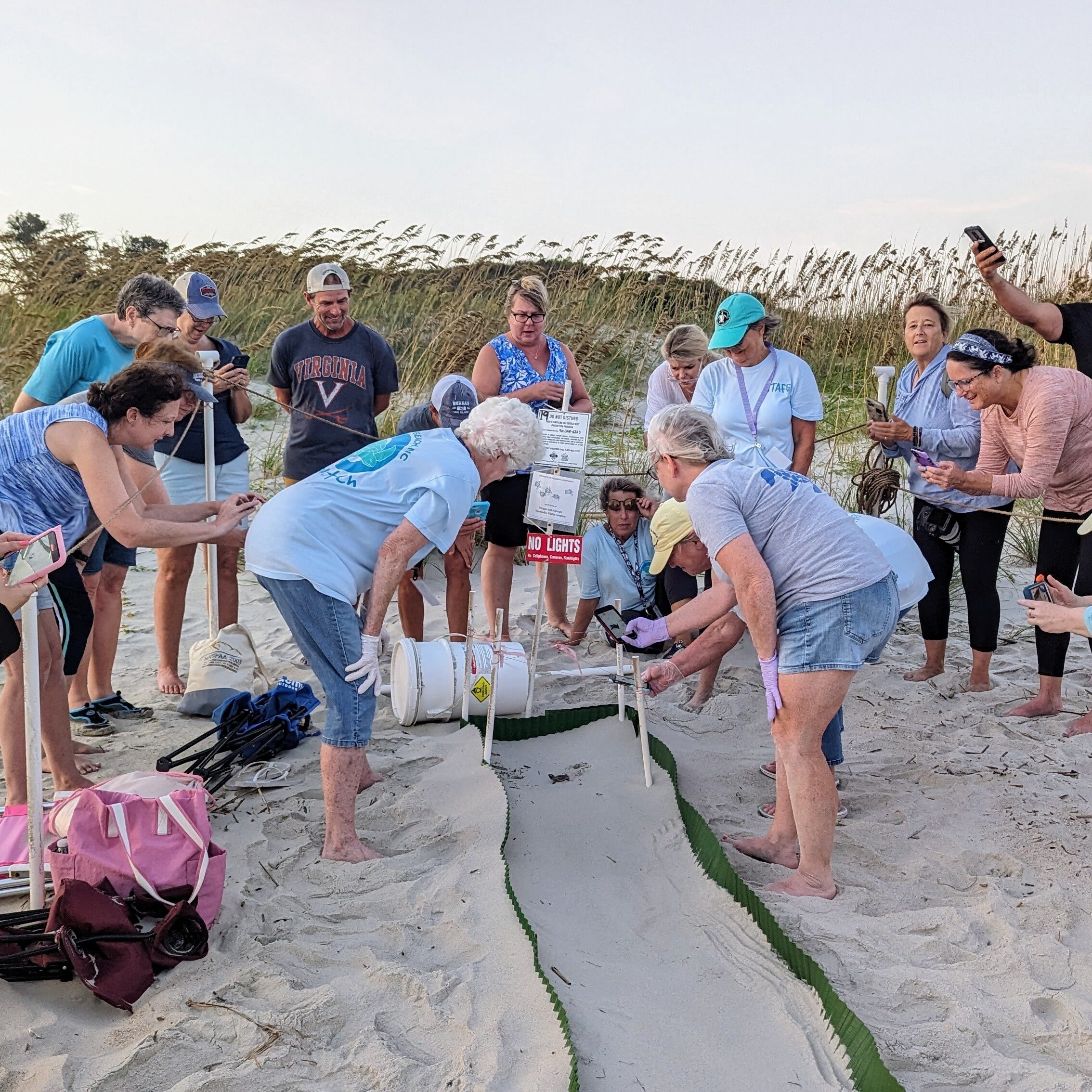 **This conservation work for protected sea turtles on Caswell Beach is authorized by the NC Wildlife Resources Commission (ES Permit 23ST03).

Want to help? Please consider donating to our efforts to protect sea turtles at Caswell Beach Turtle Watch Donations.