This Spring we have responded to several stranded sea turtles. Sadly, 2 fairly large Loggerhead Turtles and 1 juvenile Green Turtle were found deceased. 3 others were taken to Rehab.
Pearl is a juvenile Green Turtle that had washed up on Caswell Beach on April 2nd.  She was covered with mud and algae which indicates she had been sedentary for quite some time.  She was probably a Cold Stunned survivor from the winter.  We transported her to The Karen Beasley Sea Turtle Rescue and Rehabilitation Center where she is still being cared for. Cold Stunned turtles have to recover from many different issues, so it could be several weeks or even months before release is possible.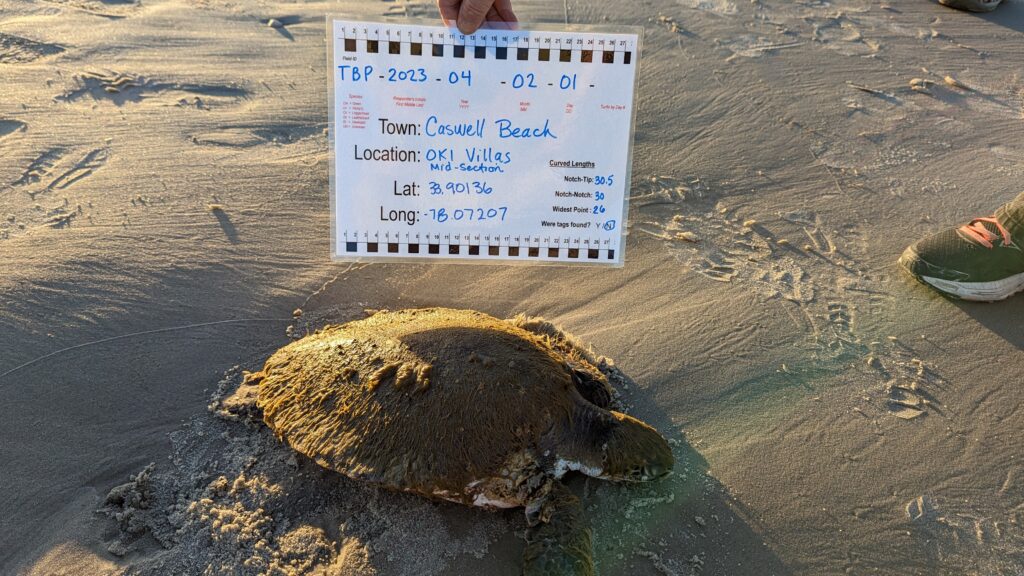 Pearl
Precious Coral is a juvenile Kemp's Ridley Turtle who had been badly caught on a fishing hook on April 7th. We transported her to the KBSTRRC and assisted the Director with removing the hook. She recovered quickly and was released on April 11th!
Precious Coral

Jargoon is a juvenile Kemp's Ridley Turtle who had been hooked twice on April 29th! One hook was in the mouth and the other was wrapped around a flipper. She was transported to the KBSTRRC for hook removal and treatment. She also recovered quickly and was able to be released on May 2nd!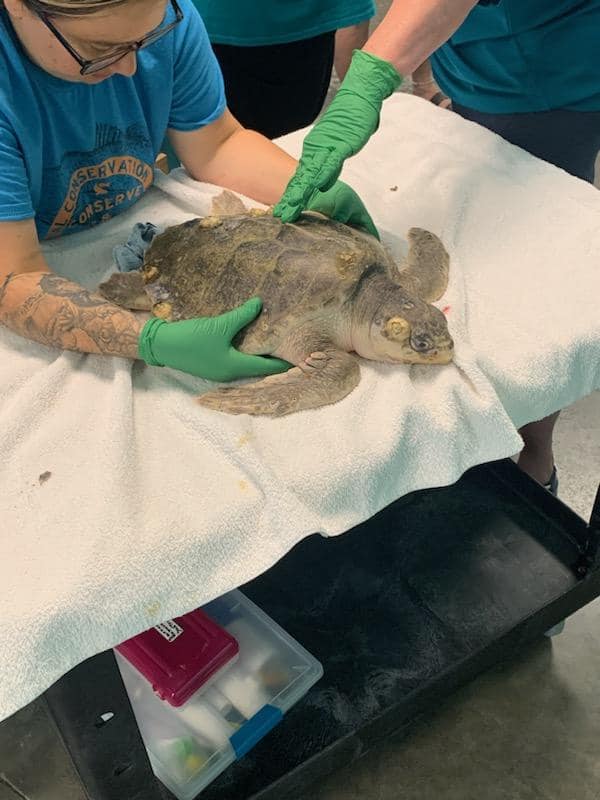 Jargoon

IF YOU ACCIDENTALLY HOOK A TURTLE WHILE FISHING, PLEASE CALL US! 910-368-6323