WOW! "Eagle Eye" Susan discovered a WILD nest today! We will be checking our False Crawl data to see if this was one we couldn't find or if it's one we missed completely. It was on the East End just over an escarpment in a badly eroded area. When a wild nest is found, it is immediately excavated and inventoried.
Nest #90 Inventory:
Hatched Egg Shells – 126
Unhatched Eggs -2
No Pipped
No Dead
Live Hatchlings – 6
Nest #16 had 2 hatchling tracks this morning.
Nest #22 had a few more hatchlings to emerge.
Our last nest was 3 days ago, but we will keep checking for more!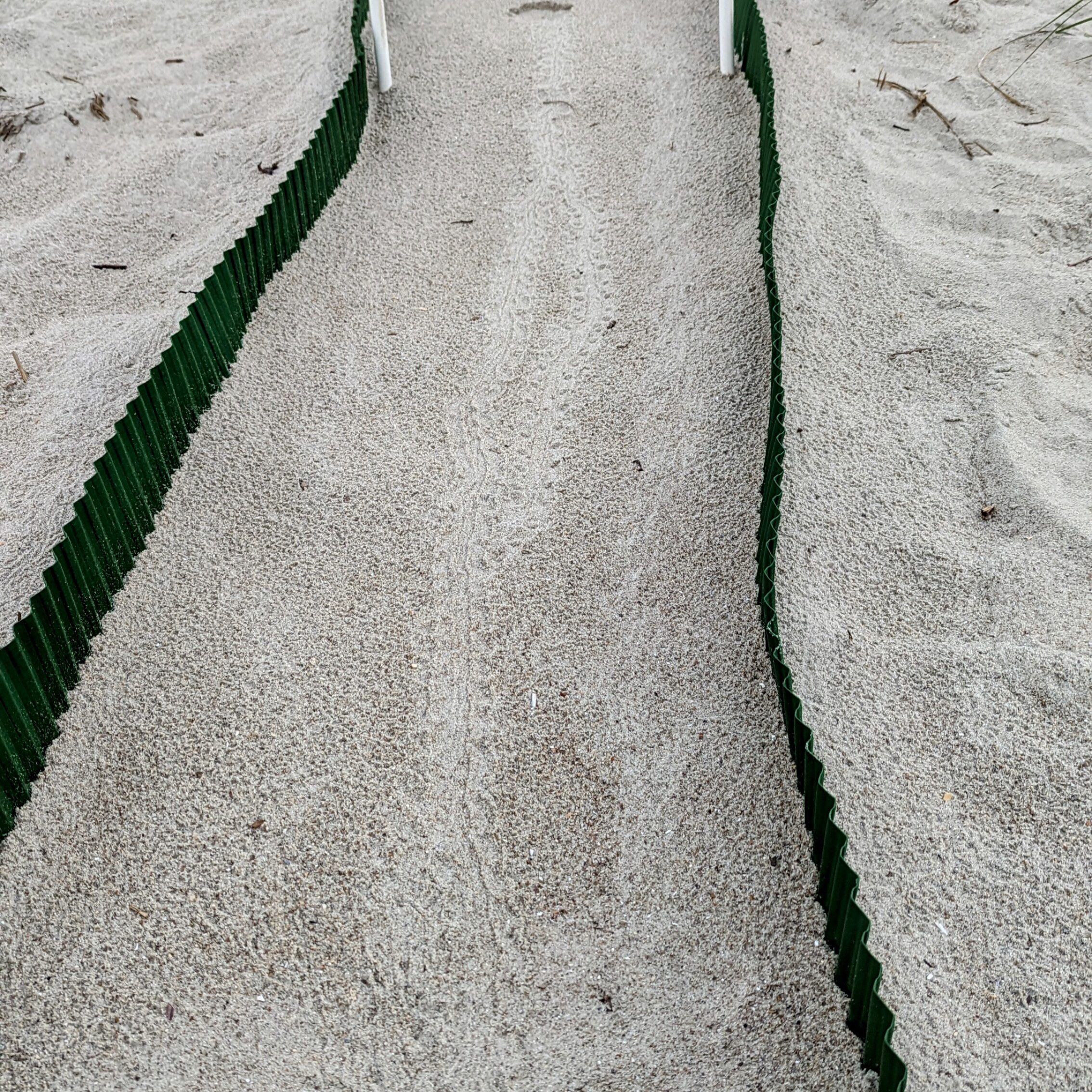 **This conservation work for protected sea turtles on Caswell Beach is authorized by the NC Wildlife Resources Commission (ES Permit 23ST03).

Want to help? Please consider donating to our efforts to protect sea turtles at Caswell Beach Turtle Watch Donations.