CAN YOU SAY WINDY? We were sandblasted this morning on morning patrol and the nests that have runways are full of sand! There was no way to tell if any nests had cracks or depressions. We had to be extra vigilant in searching for crawls as the tracks were very faint and hard to see.
We had 5 False Crawls and 1 Nest. 4 of the False Crawls were similar crawl widths as the nest, so possibly the same Mama.
Nest #79 was laid in a safe location in low dunes. The egg we used for DNA was an interesting shape!
Nest #79
Crawl Width: 110cm/37.5″
**Holden Beach had the first nest emergence last night for NC. The nest was on Day 70. Ocean Isle has a nest on Day 72 that hasn't hatched, yet. We may be waiting another week before we see anything on Caswell Beach!
A few of the pictures today were taken last night of a cliff created by the rough surf on the East End. There has been significant beach erosion that is making this turtle season very challenging for both the turtles and our patrols.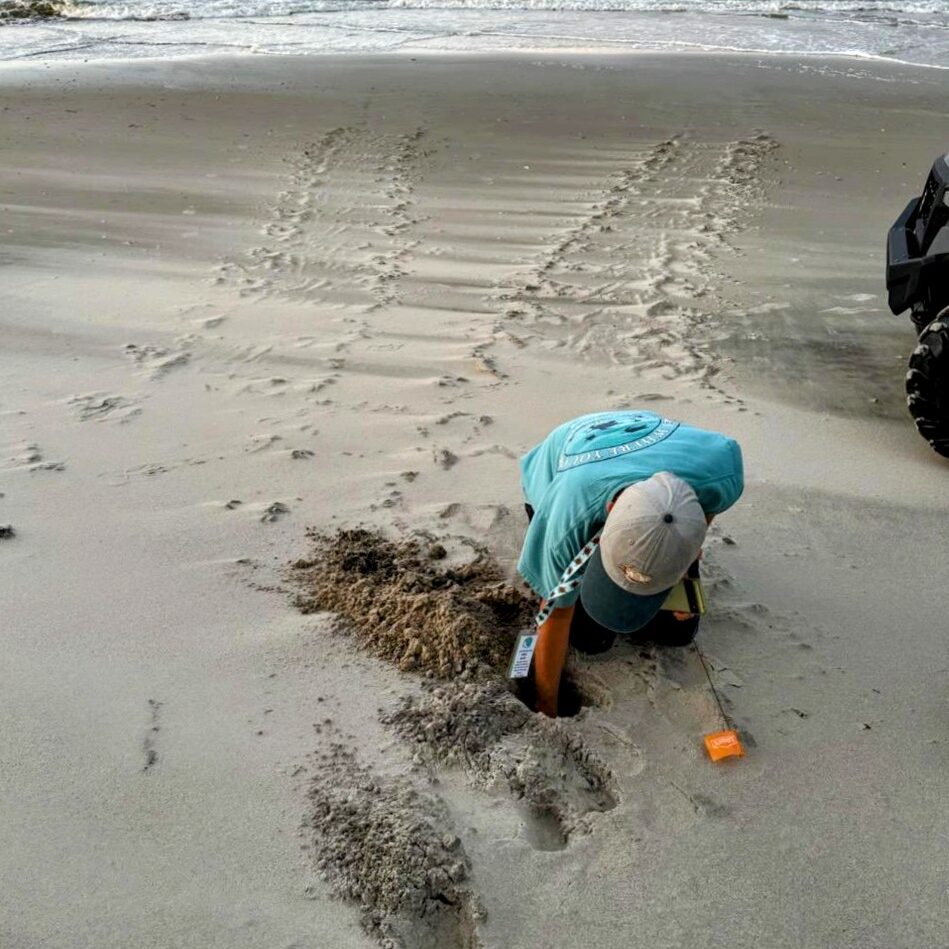 **This conservation work for protected sea turtles on Caswell Beach is authorized by the NC Wildlife Resources Commission (ES Permit 23ST03).