BIG NEWS! Caswell Beach's Kemp's Ridley Nest started hatching at about 9:30 this morning!!! New Volunteer Mary Beth and her cousin Mary Ann were out walking when a family alerted them to some turtle hatchlings. IT WAS DAY 49 and had not been greened yet! They quickly worked together with Turtle Ambassadors, the Williford family, to set up the runway and shield the turtles from the hot sun. Counting was a bit difficult, but we know there were more than 57. There were 103 eggs in the nest. We are grateful for all the families that helped shadow the hatchlings!!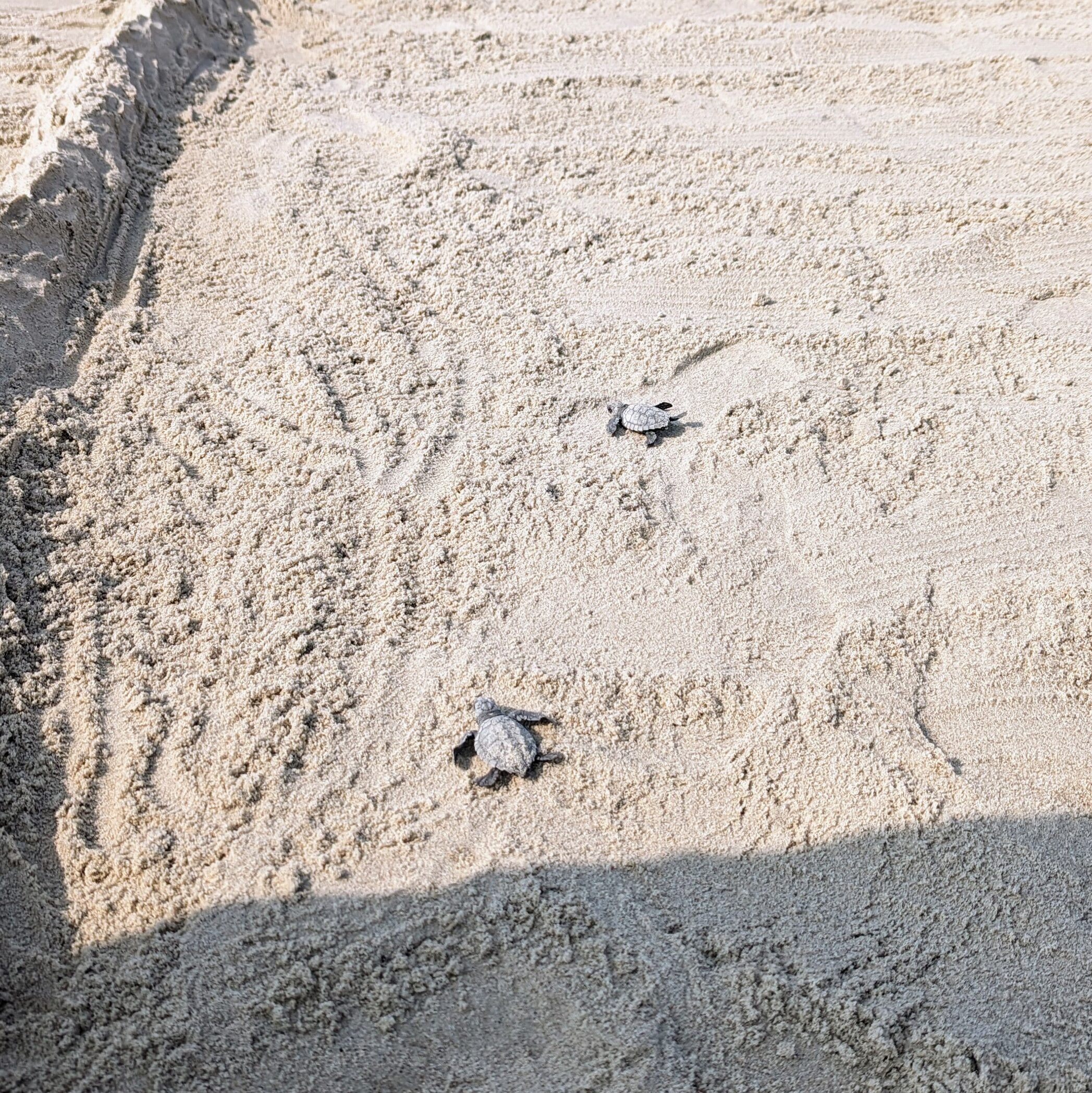 **This conservation work for protected sea turtles on Caswell Beach is authorized by the NC Wildlife Resources Commission (ES Permit 23ST03).
Want to help? Please consider donating to our efforts to protect sea turtles at Caswell Beach Turtle Watch Donations.