TUESDAY NIGHT:
Nest #27 Inventory

Live- 3
Dead- 0
Pipped- 0
Unhatched- 55
Hatched Egg Shells- 86
A few pieces
One sweet hatchling had a deformed right rear flipper. He/she had a lot of spunk and made it to the water without any problems! Future Multi-Pit??

Nest #34 Inventory

Live- 1
Dead- 0
Pipped- 0
Unhatched- 3
Hatched Egg Shells- 117
Nest #32 had 90 hatchlings last night!
Nest #31 had 1 more hatchling while it was light enough to see!
WEDNESDAY MORNING:
High winds, but no crawls
Nest #36 hatched overnight with lots of tracks.
Nests #31 & #35 had large crab holes.
Green has been delivered through Nest #49. Probably a good idea to green earlier, Day 50, to be safe.
**This conservation work for protected sea turtles on Caswell Beach is authorized by the NC Wildlife Resources Commission (ES Permit 22ST03).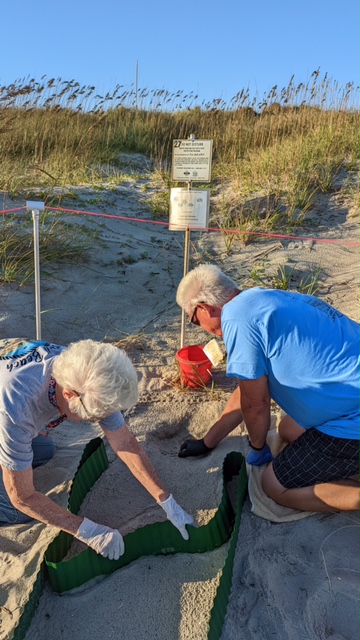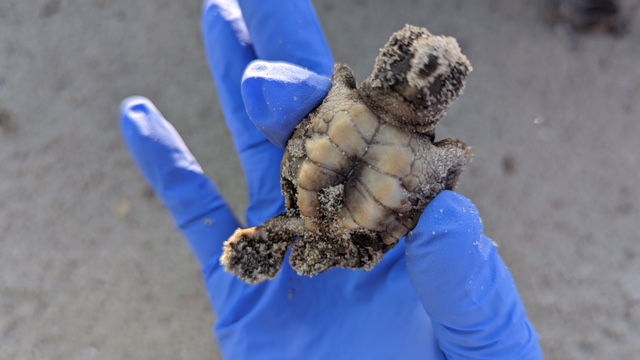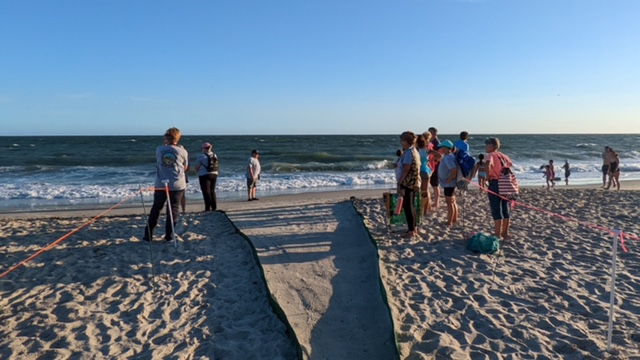 The first picture here is the crawl from the deformed flipper hatchling. The second is from another hatchling.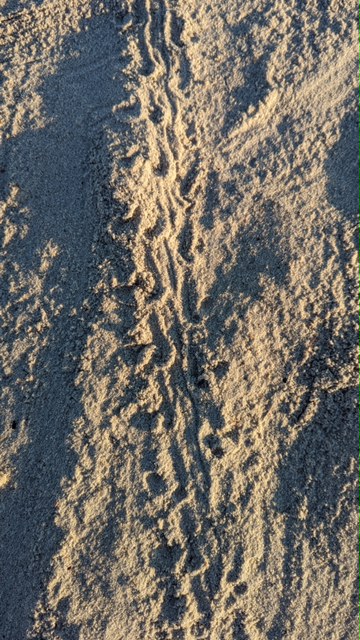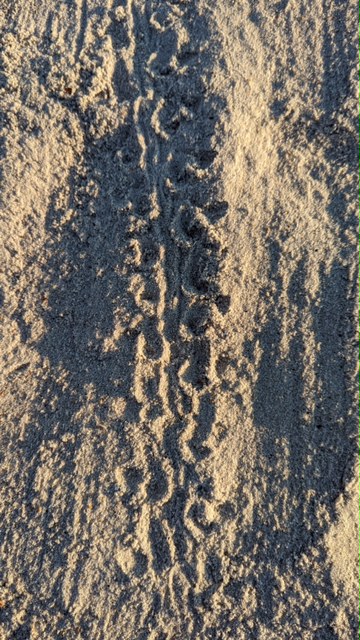 Nest #31 Inventory

Live- 0
Dead- 1
Pipped- 0
Unhatched- 7
Hatched Egg Shells-110