THAT'S A WRAP!
The last nest of the season was inventoried last night! Nest #83 was way above the high tide line near the dune grass in front of the 100 Villa. Even though it was not over-washed by the tide, it appears there was possibly some rain inundation at some point. Many of the unhatched eggs had a light orange tint.
Nest #83 Inventory

Live Hatchlings-0
Dead Hatchlings-0
Pipped Eggs-1
Unhatched Eggs-31
Hatched Egg Shells-41
Wednesday Morning:The last of the green, signs and poles were picked up this morning on our last Morning Patrol ride of 2021!
All in all we had a very successful season!! Thank you for your hard work and dedication!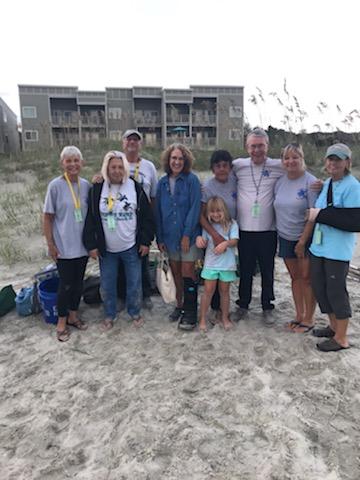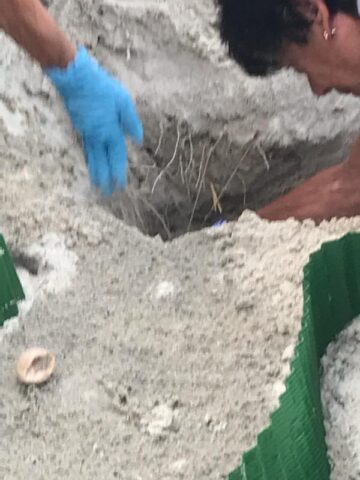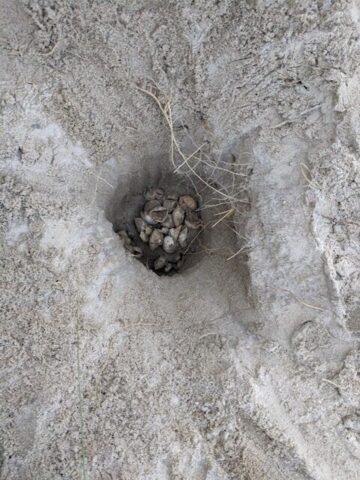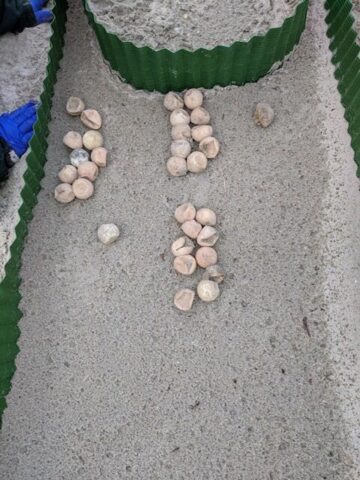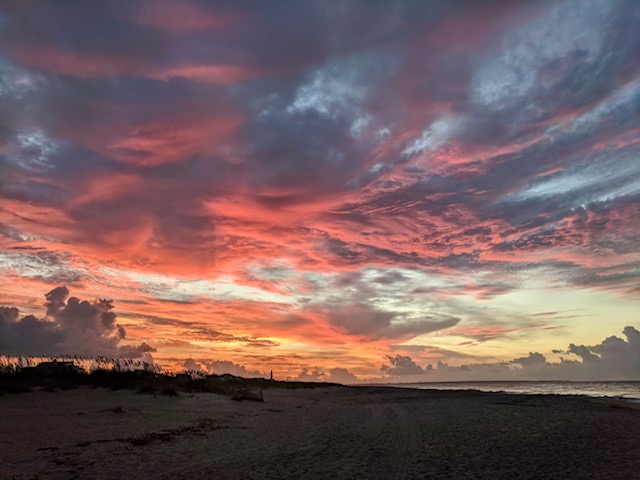 This conservation work for protected sea turtles on Caswell Beach is authorized by the NC Wildlife Resources Commission (ES Permit 21ST03)