We had another False Crawl on the East End this morning.  She crawled up an escarpment, up a dune slope and slid down to crawl back to the water.  Goodness, that was a lot of work!
Some of the nests gained sand during the high winds yesterday. There were no nest emergence.
Nest #20 Inventory (last evening)
Hatched Egg Shells – 100
Unhatched Eggs – 18
Pipped – 0
Live – 1
Dead – 0
Nest #33 Inventory (this morning)
Hatched Egg Shells – 98
Unhatched Eggs – 25
Pipped – 1
Live – 0
Dead – 0
Live – 0
Dead – 0
False Crawl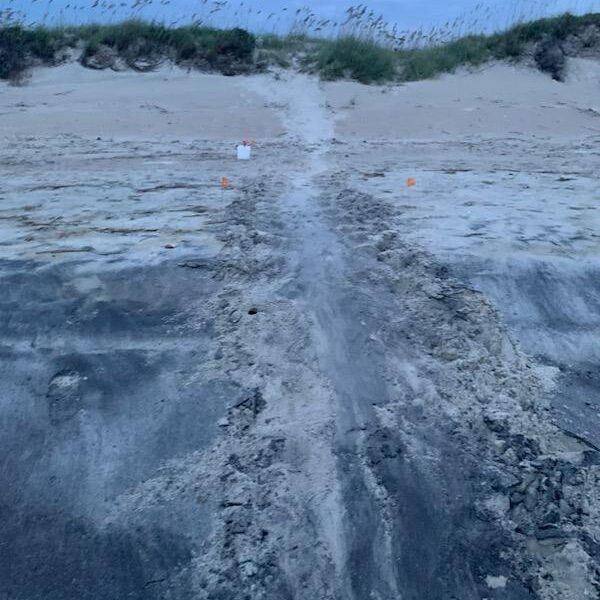 Nest #20
Nest #33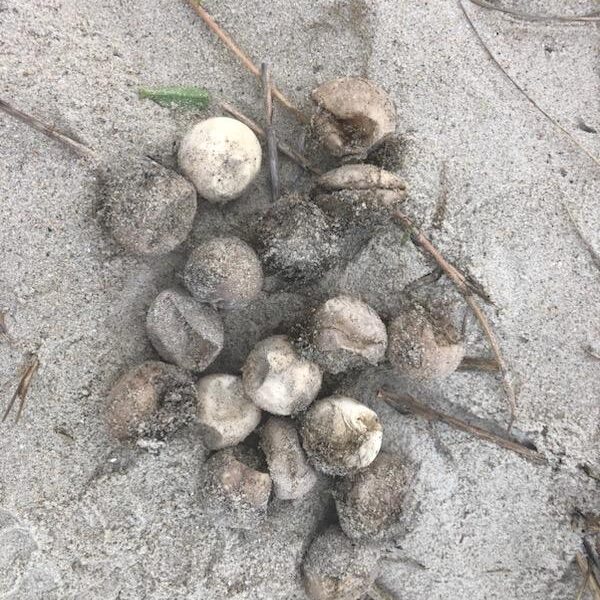 **This conservation work for protected sea turtles on Caswell Beach is authorized by the NC Wildlife Resources Commission (ES Permit 23ST03).

Want to help? Please consider donating to our efforts to protect sea turtles at Caswell Beach Turtle Watch Donations.