Can you feel the excitement??? Did you hear the "Woo Hoo!" this morning?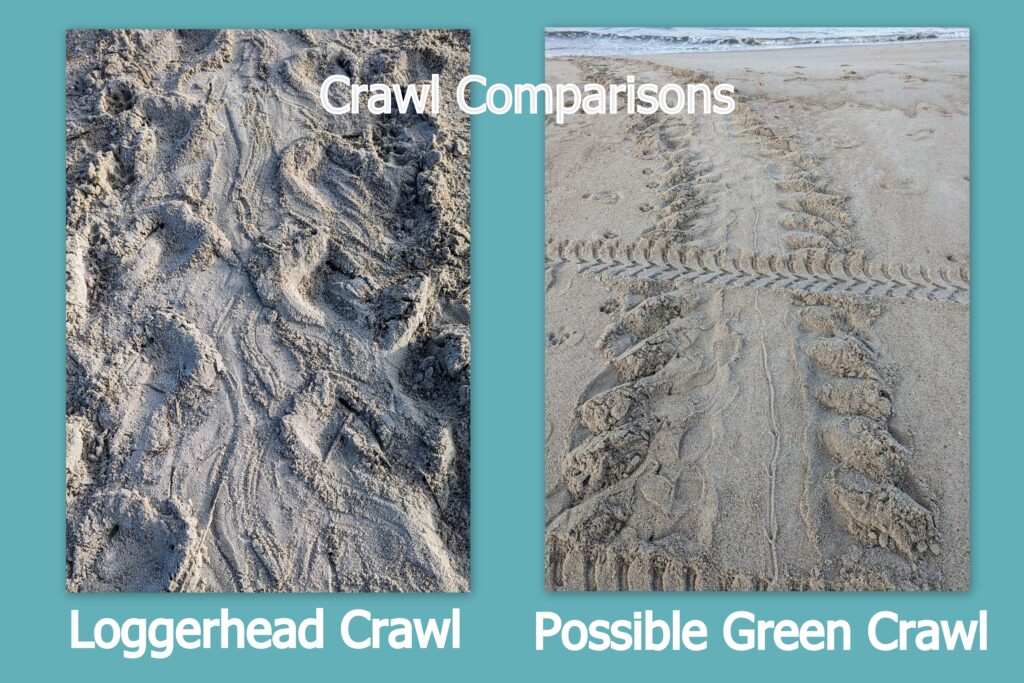 We believe we have a GREEN turtle nest!  We sent pictures to our State leaders and they believe we do.  We will not know for sure until we have the DNA data back or we actually get to see the Hatchlings.  I have attached a comparison picture of the crawls. So exciting!!!
We had 4 nests and no False Crawls.
Nest #65 had to be relocated from the East End escarpment.  She hit the wall.
Crawl Width: 99cm/39″
Nest #66 – Crawl Width: 110cm/43.5″
Nest #67 – Crawl Width: 100cm/39.5″
Nest #68 – Crawl Width: 92cm/36″