Friday Night:
Nest #72 Inventory (way up on the dune)

Live Hatchlings-0
Dead Hatchlings-0
Pipped Eggs-0
Unhatched Eggs-4
Hatched Egg Shells-91

The sunset was beautiful, but the bugs were active.
Saturday Morning:
Nest #75 hatched overnight with lots of tracks. The tide was fairly high, but the turtles went west after they exited the runway. A good number made it to the tidal area 30 yards or so west, others went towards the lights of the houses nearby with some turning back towards the water. They took the long road for sure!
No other activity. The tide was not as high as the previous night!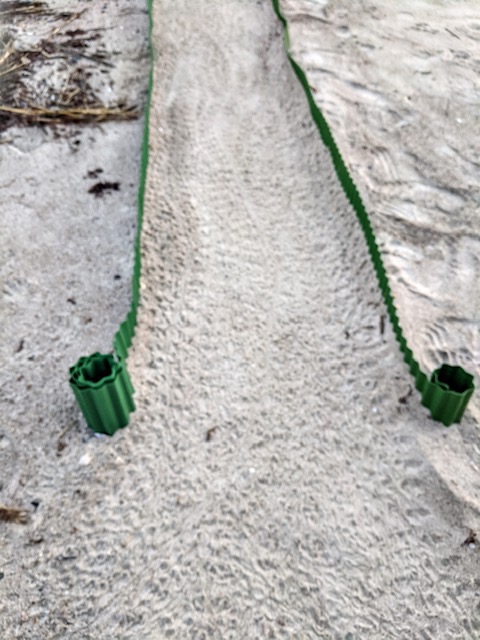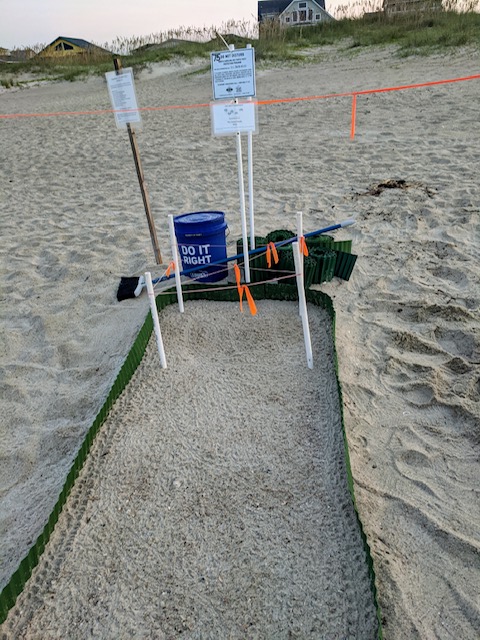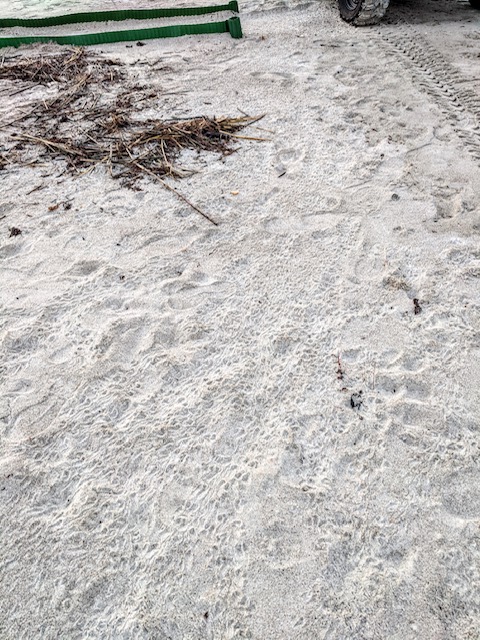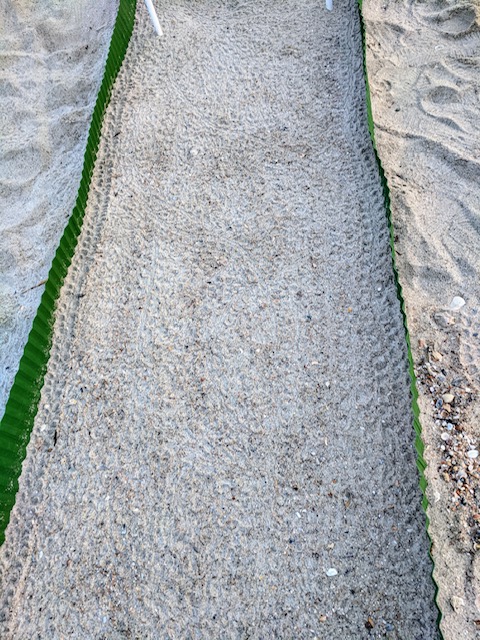 This conservation work for protected sea turtles on Caswell Beach is authorized by the NC Wildlife Resources Commission (ES Permit 21ST03)