Thursday Night:
Nest #69 had a hole at 7:15. It boiled at 7:30 and with 118 hatchlings walking straight into the ocean by 7:45! Team 2 is thrilled to have finally experienced a textbook boil! They had a very nice and respectful crowd to witness the event!
Many greens were repaired and sand removed from runways and nest tops from the high tide damage. The cold front moved in quickly and threatened more rain.
Friday Morning:
Nest #78 boiled overnight with LOTS of tracks leading to the high tide line! Some went to the side, but still made it to the water.
Nests #46, #58, #74 had small crab holes. Nests #76 & #81 have additional sand build up that needs to be removed.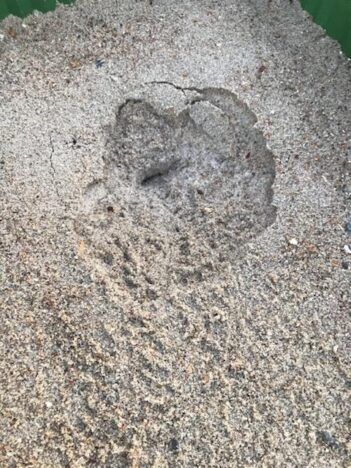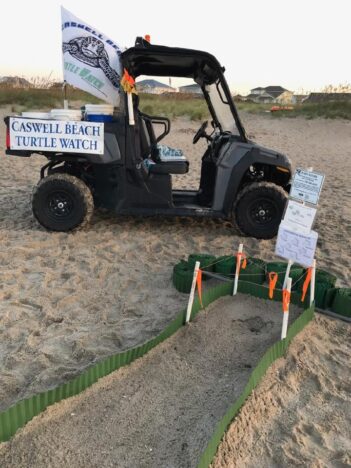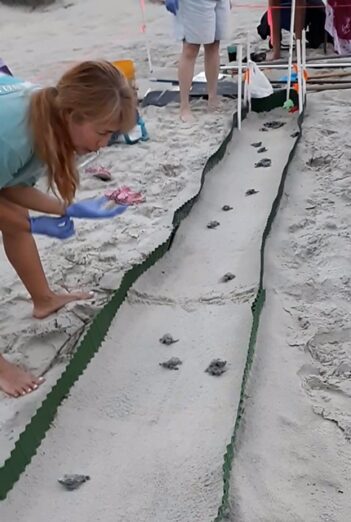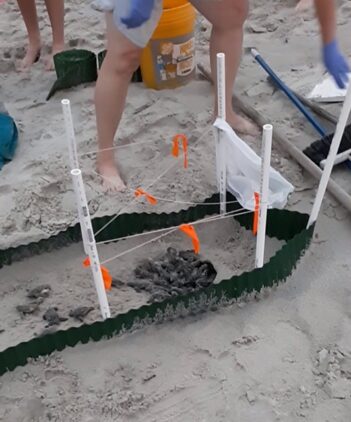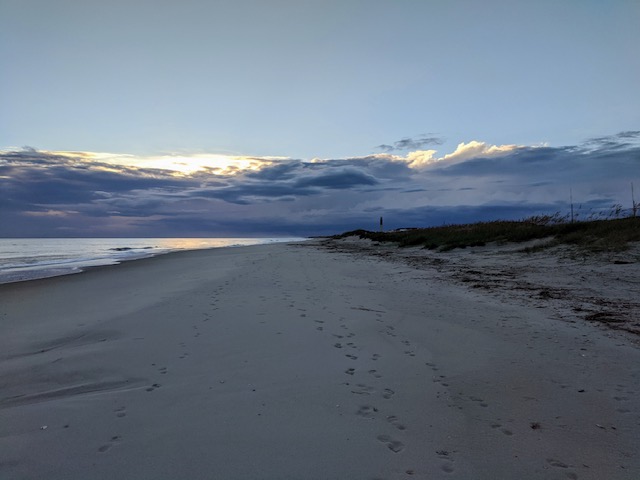 This conservation work for protected sea turtles on Caswell Beach is authorized by the NC Wildlife Resources Commission (ES Permit 21ST03)