Wednesday Night:
Nest #67 hatched at 8:16. There were 98 hatchlings with the help of Ambassadors Margot and Gary.
The tide was very high again with several nests over washed. The lightning and rain sent everyone home.
Thursday Morning:
We have a very flat beach this morning. The tide was higher than any of our King Tides this season.
Nest #73 looks like it hatched with a good number of hatchlings. The # of tracks were hard to see due to the rain drops and wind marks. It must have been at the time of the highest tide because the beach below the high tide line was very smooth.
Nest #78 has a crack and a small indentation.Nests #58 & #81 had crab holes (not in center).Nests #58, #76, #80, #81, #85 and Nesting Site 2 were over washed.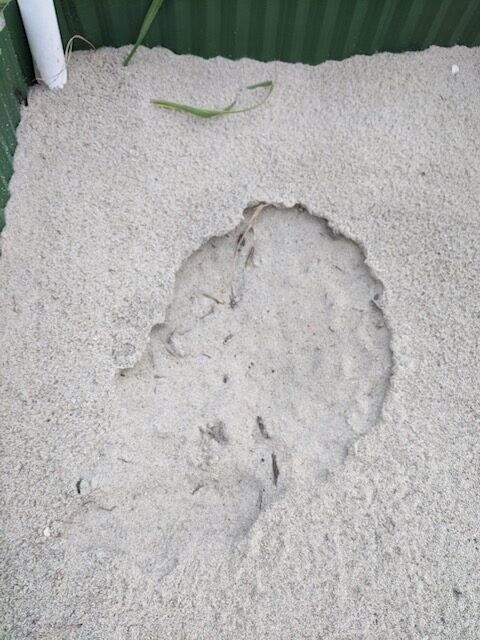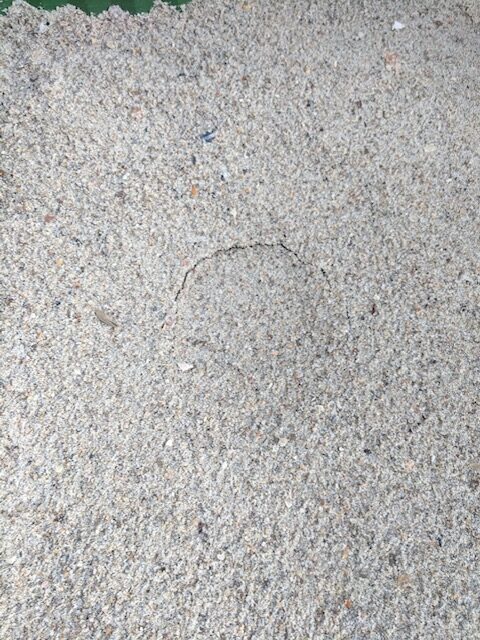 This conservation work for protected sea turtles on Caswell Beach is authorized by the NC Wildlife Resources Commission (ES Permit 21ST03)