Friday night was quiet and buggy. No action at the remaining nests.
Saturday Morning:
NEST #82 had a crab hole
Nest #81 Inventory

Live Hatchlings-1
Dead Hatchling-1
Pipped Eggs+0Unhatched Eggs-6
Hatched Egg Shells-117
This one was overwashed at least a couple of times and they had to take about 4″ of sand off each time.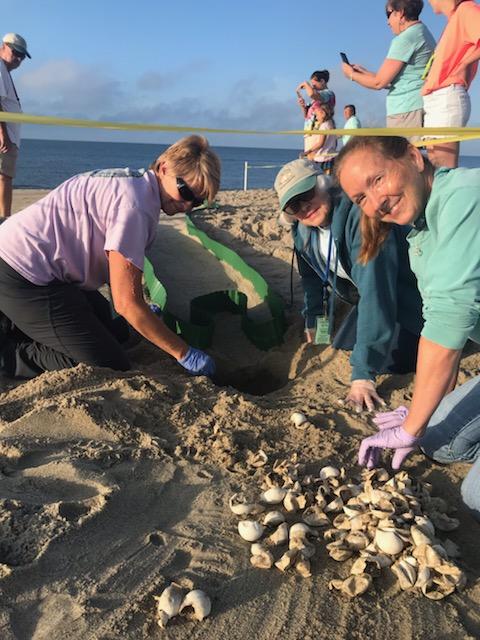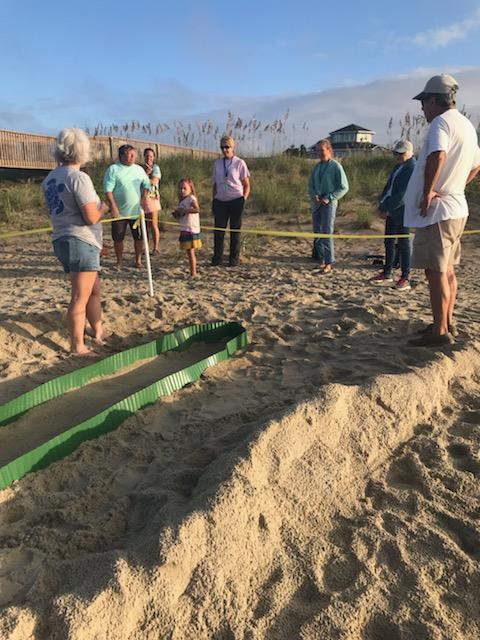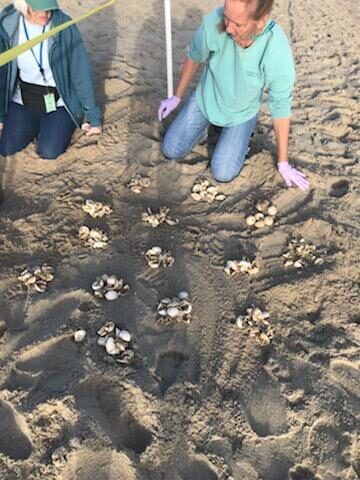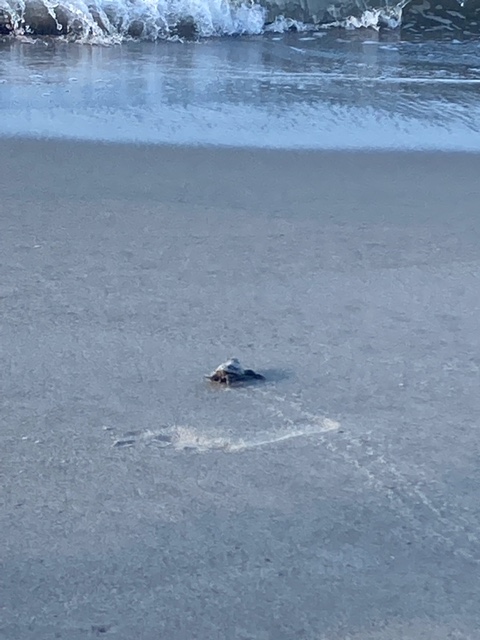 This conservation work for protected sea turtles on Caswell Beach is authorized by the NC Wildlife Resources Commission (ES Permit 21ST03)