After several days with a crater on top, several nights of sitting until 11pm or after, much speculation about whether or not it hatched during the rain early Wednesday morning and finding flies/ants at the nest this morning, Nest #82 was excavated as soon as the team could arrive. The nest HAD in fact hatched without our knowledge and we were babysitting empty shells! Thanks to Team 5 for your diligence during the buggy nights and quick response this morning!
Nest #82 Inventory:
Hatched Egg Shells – 91
Unhatched Eggs – 18
Nothing else.  
That is all the news this morning.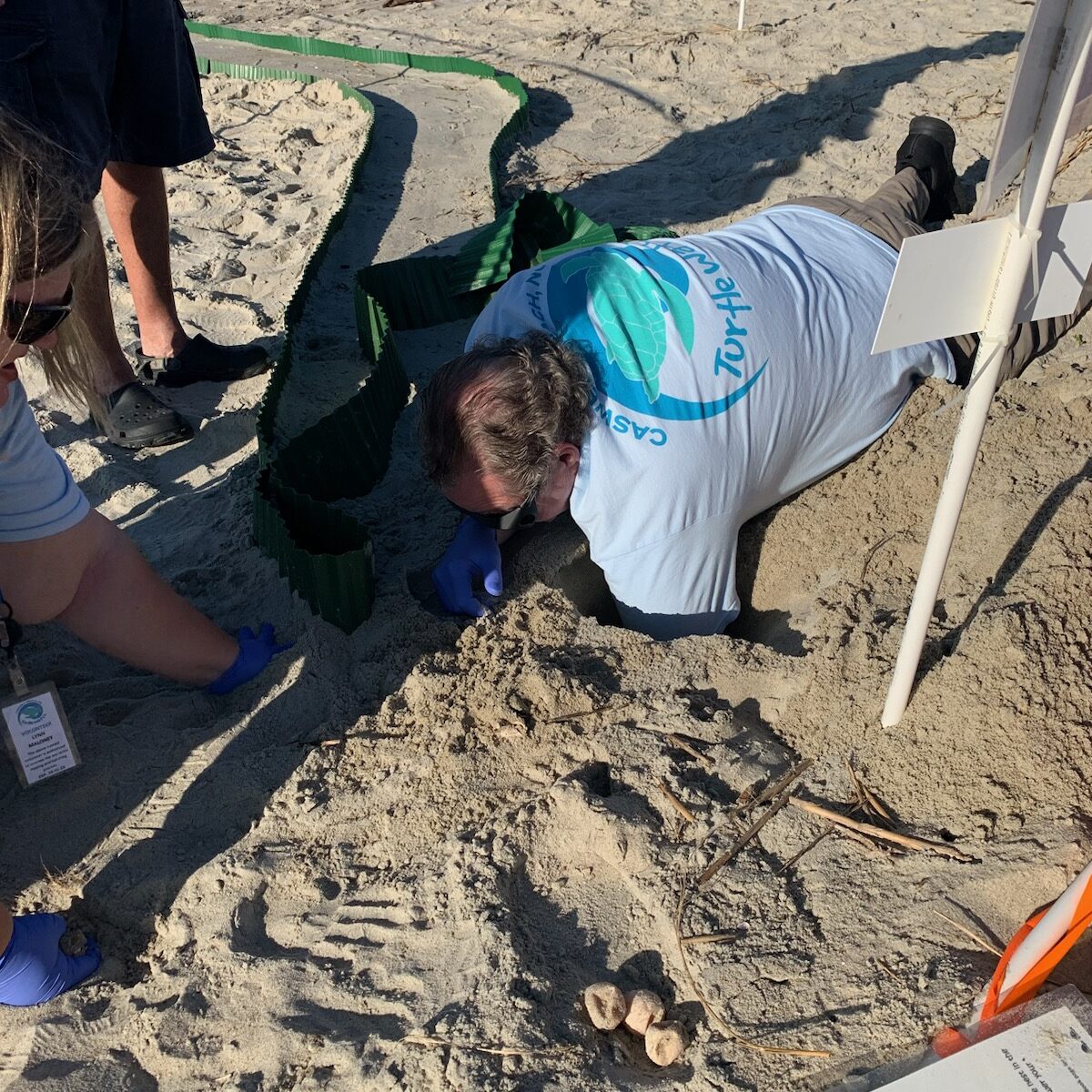 **This conservation work for protected sea turtles on Caswell Beach is authorized by the NC Wildlife Resources Commission (ES Permit 23ST03).

Want to help? Please consider donating to our efforts to protect sea turtles at Caswell Beach Turtle Watch Donations.