The bugs drove many of the volunteers and visitors away last night!
Nest #47 had 3 hatchlings (Charlie's Angels) emerge one at a time at about 8:40 pm. It was evident that more were just under the surface, so Team 9 waited them out! Under very bright moonlight, 100 more hatchlings emerged at 10:28 pm moving quickly and going straight to the water within 5 minutes with "Ivy" bringing up the rear!
Sunday Morning:
There was a big crab hole in Nest #27.
Nest #38 had a crab hole.
Nest #42 MAY have hatched?? Nice indentation, but no tracks visible.
Nest #48 had a big crab hole and egg shells in the runway. Shells were buried outside of the green on right side and marked with Oyster shells.
Nest #57 has a slight indentation.
Some green was left at Nest #58, will drop more tomorrow.
Nest #58 was NOT overwashed last night!
Nesting Site 1 had no change.
Let's hope those bugs go AWAY for tonight's activity!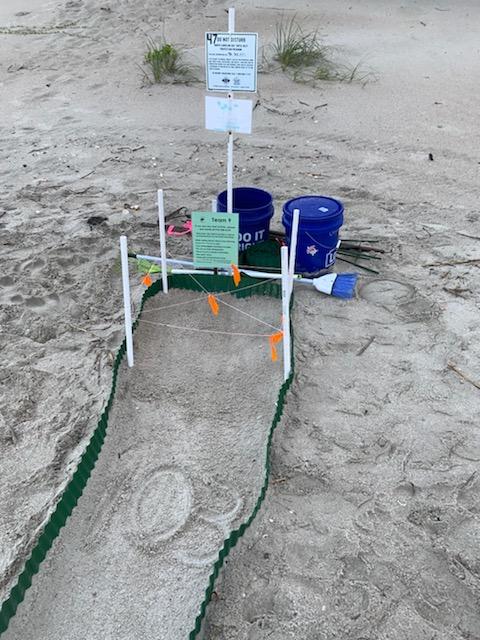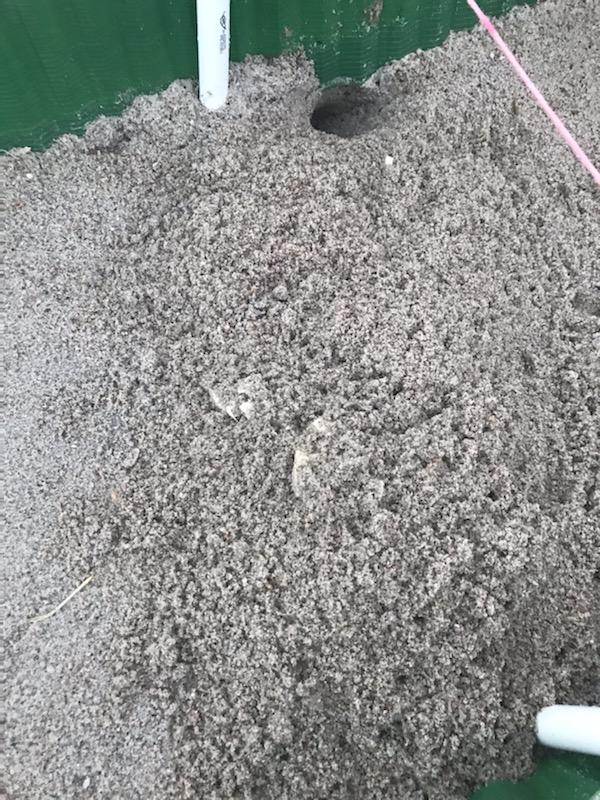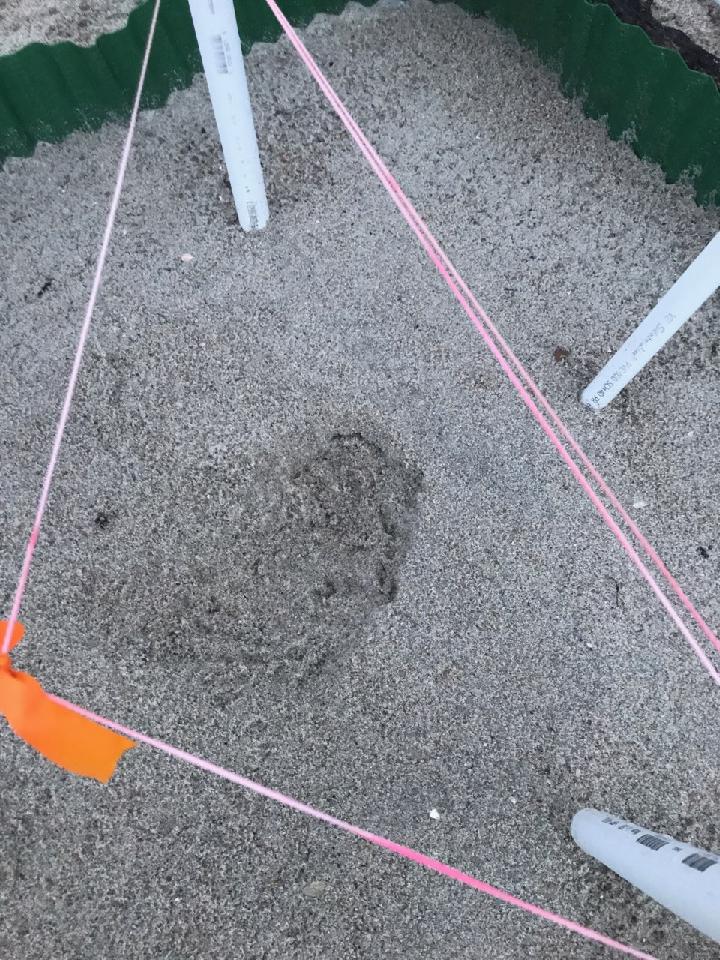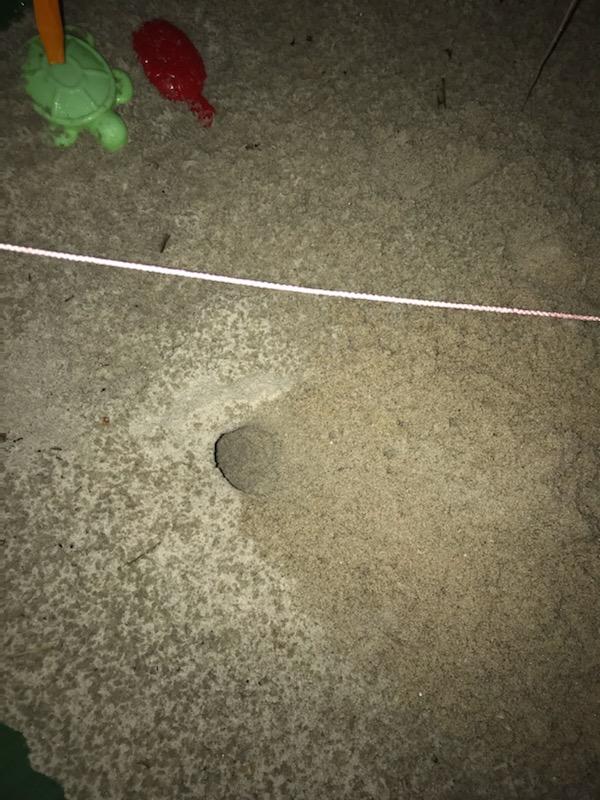 This conservation work for protected sea turtles on Caswell Beach is authorized by the NC Wildlife Resources Commission (ES Permit 21ST03)