Saturday:
After a long day of watching Nest #53 for more early risers, 81 hatchlings boiled out of the nest at about 8:00pm with a large crowd happy to see them in the waning daylight! Team 2 thanks all those who came to help take shifts and to Amy, Marianne and a Villas couple who set up the Shibumi Cave! It was COOL!
Nest #65 also boiled last night (way past Gary's bedtime) with 50 hatchlings going straight to the water. We believe the ship's light out on the horizon was their beacon!
Sunday:
Nest #53 had some crab activity
Nest #65 had one more set of hatchling tracks down the runway.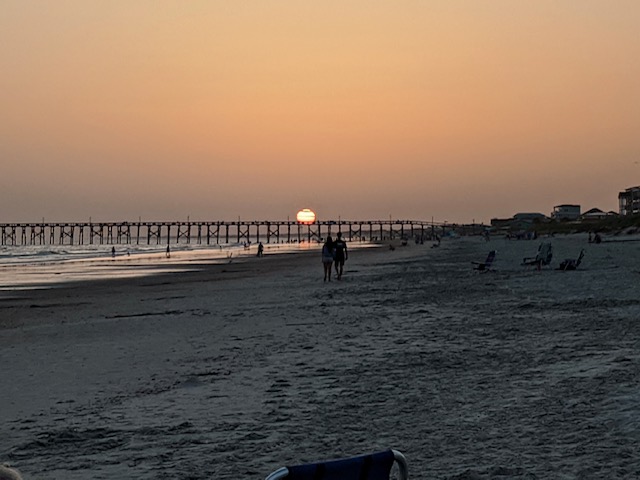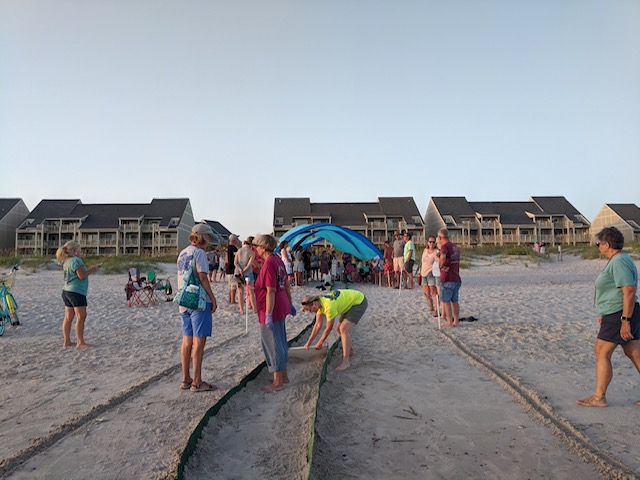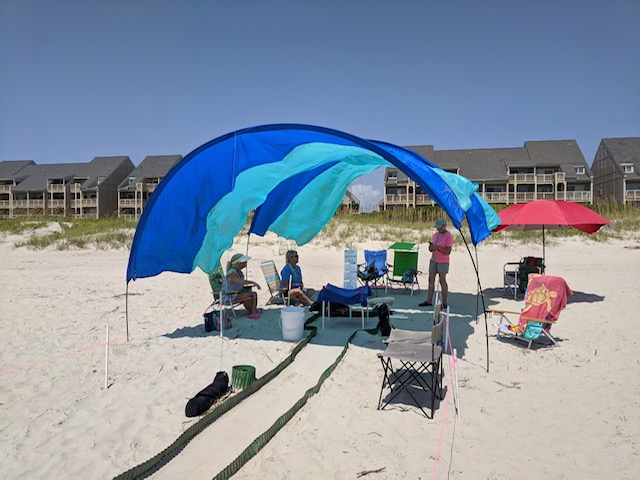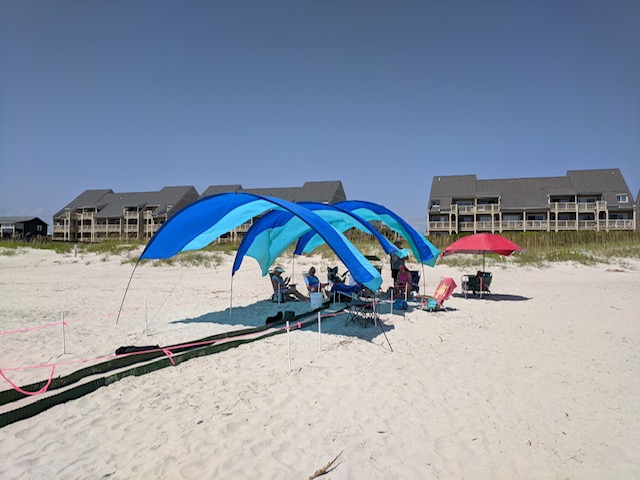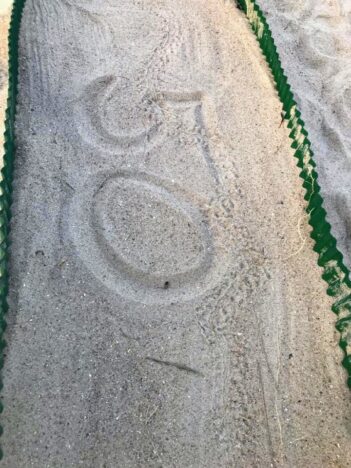 This conservation work for protected sea turtles on Caswell Beach is authorized by the NC Wildlife Resources Commission (ES Permit 21ST03)