Monday Night:
Nest #33 Inventory

Live Hatchlings-0
Dead Hatchlings-0
Pipped Eggs-0
Unhatched Eggs-11
Hatched Egg Shells-116

While clean up was happening on #33, 2 hatchlings emerged from Nest #37!
There were lots of visitors on the beach last night anticipating boils as many nests had dips, craters or holes.
Nest #39 had 8 hatchlings emerge at around Midnight. Thanks to Team 4 for hanging out and seeing them to the water.
Tuesday Morning:
Nest #41 Inventory

Live Hatchlings-4
Dead Hatchlings-1
Pipped Eggs-0
Unhatched Eggs-2
Hatched Egg Shells-85

Nest #36 hatched overnight
Nest #37 had several additional tracks
Nest #39 had 1 more after the 8 previous
Nest #44 hatched overnight
Nest #48 has a crater
The deer were happy at the East Beach last night! Thanks to Gary for the great pictures!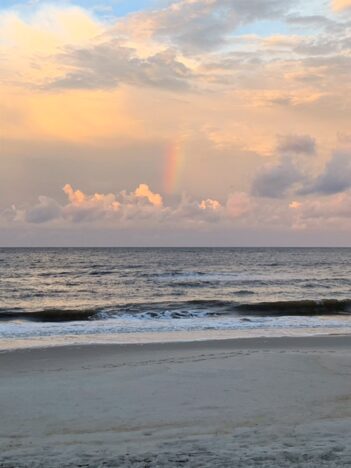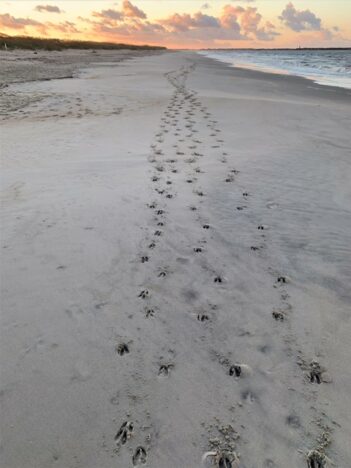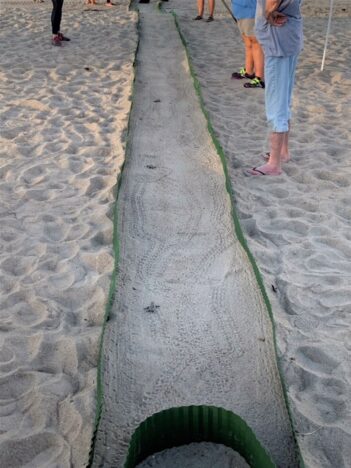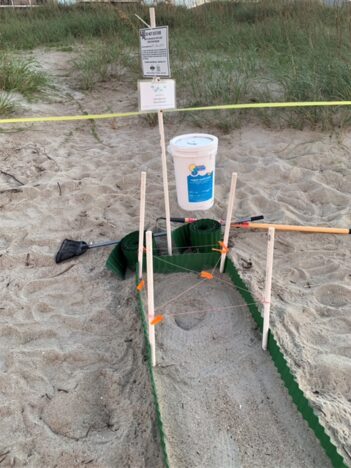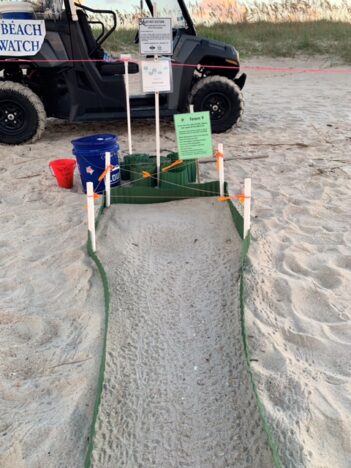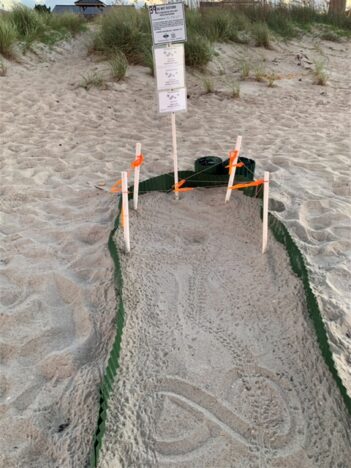 This conservation work for protected sea turtles on Caswell Beach is authorized by the NC Wildlife Resources Commission (ES Permit 21ST03)