Monday Night: Thankful for a brighter moon!
Nest #46 Inventory was very sad. We hope they were unfertilized eggs! They were all light orange-bright pink.Unhatched Eggs-113 (all)
Nest #78 Inventory

Live Hatchlings-6
Dead Hatchlings-0
Pipped Eggs-1
Unhatched Eggs-13
Hatched Egg Shells-84
Tuesday Morning:
Nest #75 Inventory

Live Hatchlings-4
Dead Hatchlings-0
Pipped Eggs-2
Unhatched Eggs-11
Hatched Egg Shells-97

Nest #77 boiled overnight and had 1 lone straggler that Morning Patrol and a few beach walkers for to see.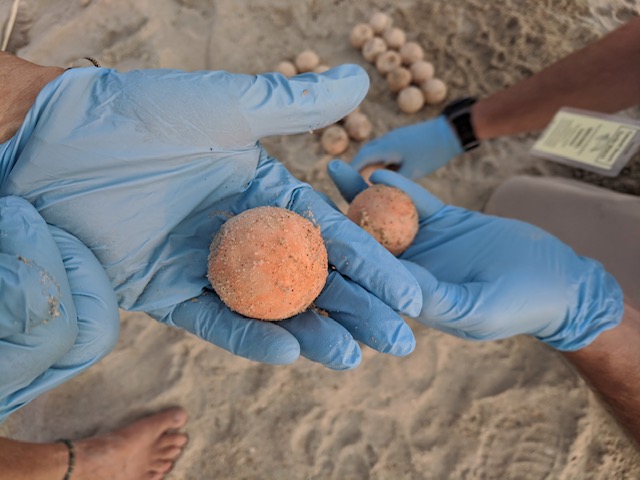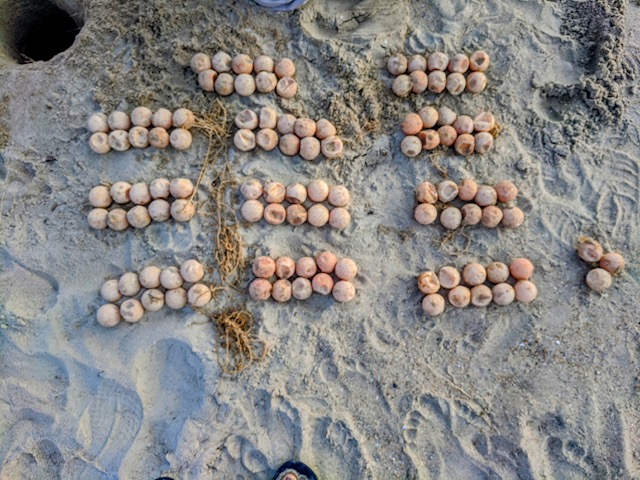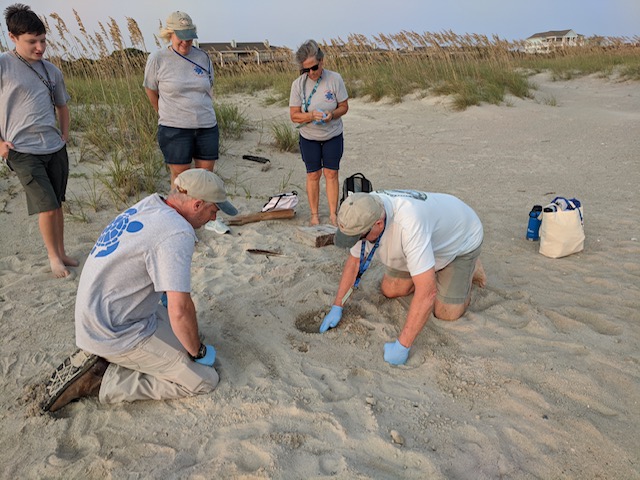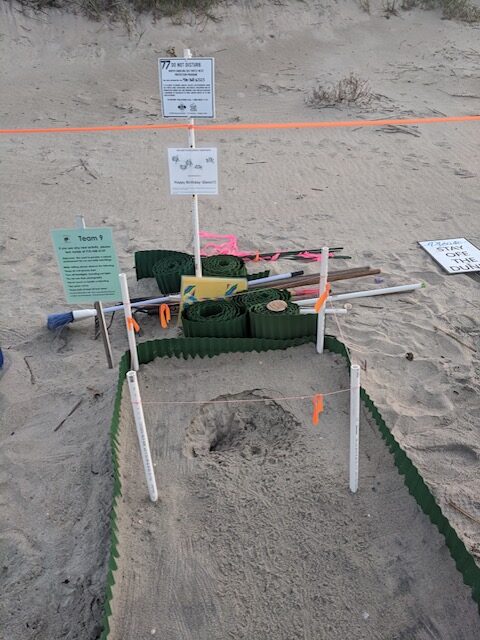 This conservation work for protected sea turtles on Caswell Beach is authorized by the NC Wildlife Resources Commission (ES Permit 21ST03)