Thursday Night:
Nest #60 was inventoried at 80 days because we had not seen any indications of hatching. Well, it was a pleasant surprise for team 7 when they discovered empty shells! It must have hatched during a rain storm probably about 22-26 days!
Nest #60 Inventory

Live Hatchlings-0
Dead Hatchlings-0
Pipped Eggs-0
Unhatched Eggs-6
Hatched Egg Shells-59
Friday Morning:
Nest #82 had 1 more hatchling emerge overnight.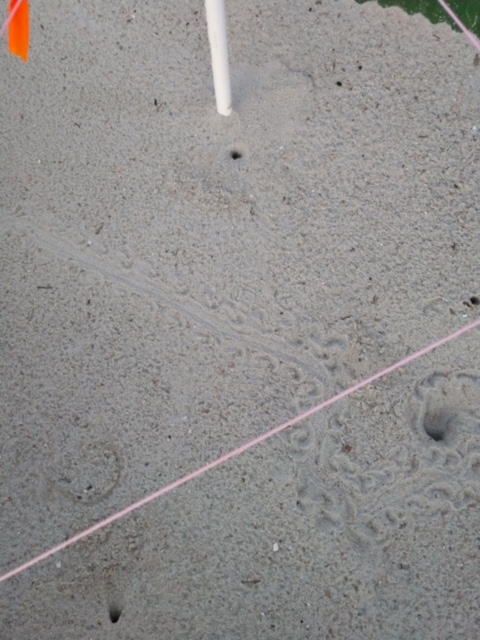 This conservation work for protected sea turtles on Caswell Beach is authorized by the NC Wildlife Resources Commission (ES Permit 21ST03)