Friday Night:
Special thanks to Turtle Ambassadors Ben and Jamee for rescuing a turtle hatchling from Kingsley Street Park in Southport Friday evening! Poor baby was very lost, walking circles around a park street light! How in the world did it get there? Possibly dropped by a bird? We may never know! He was very spunky and didn't appear to have any injuries and was taken to the beach to be released. Thanks also to Team 2 for helping with his release!
Saturday Morning:
Nest #82 had another hatchling emerge this morning. Morning Patrol arrived just in time to see him make it to the water! Looks like he took a long journey with a few twists and turns down the runway.
No other activity to report, but look at that beautiful sunrise!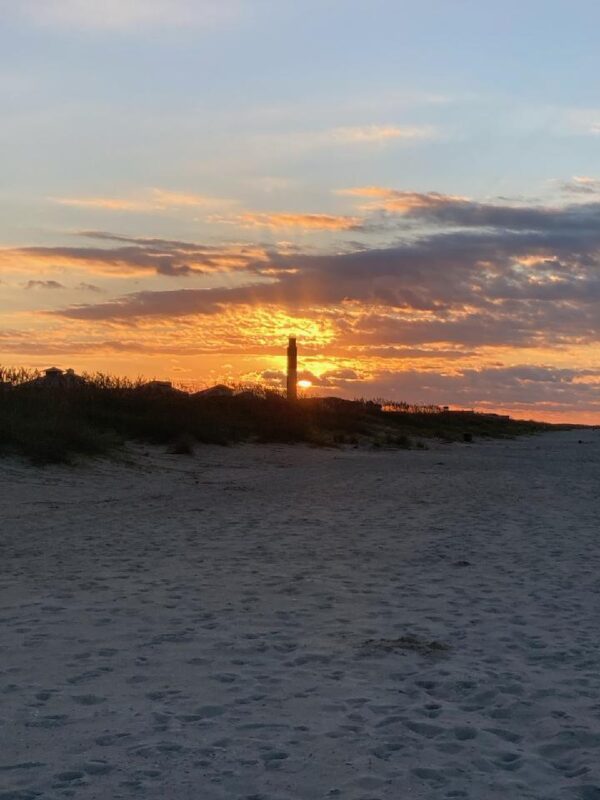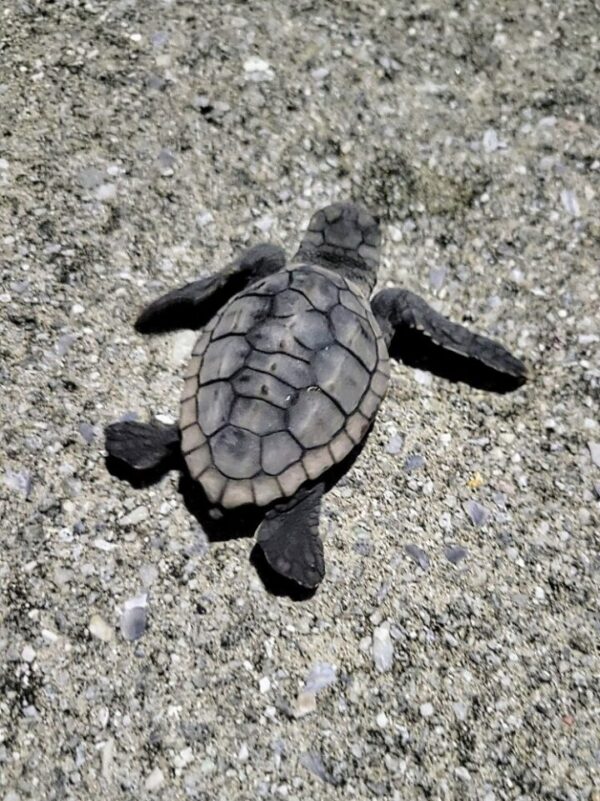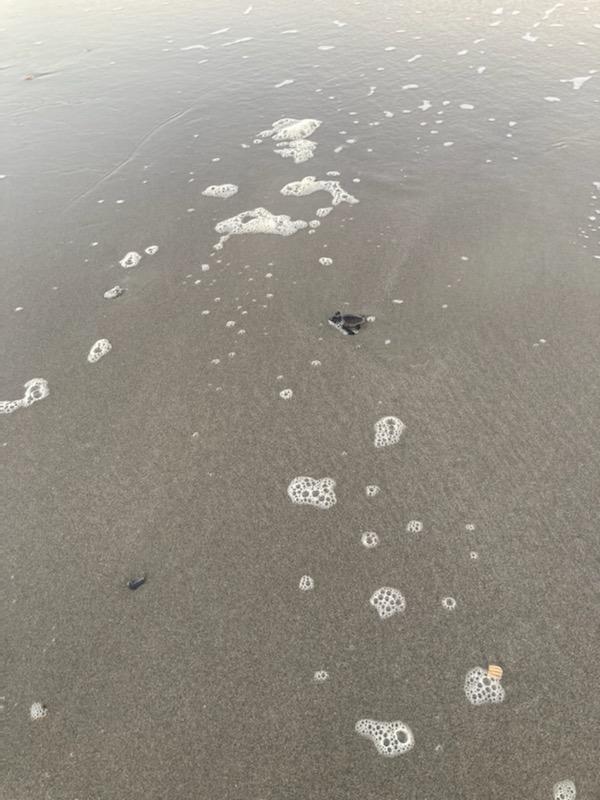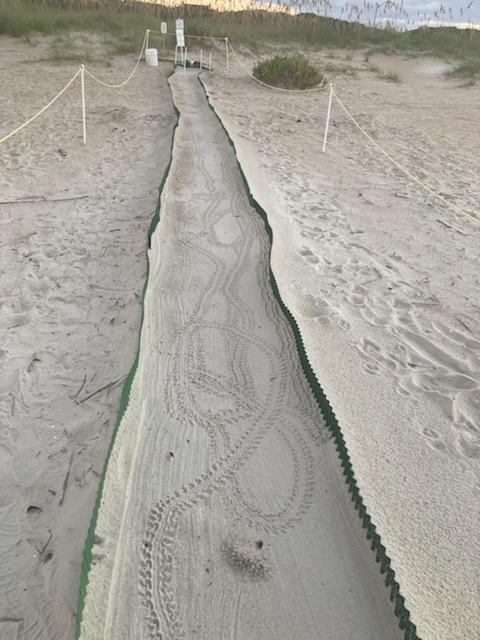 This conservation work for protected sea turtles on Caswell Beach is authorized by the NC Wildlife Resources Commission (ES Permit 21ST03)