Friday Night:
Team 9 had to bring in an Environmental Specialist to green Nest #72. Aren't they lucky to have Brittany on their team? They did their best to preserve the Sea Oats and the dune structure while giving the turtles a path to the ocean.
Nest #59 started hatching at 10:55. When Gail and Allen arrived, 50 hatchlings were already trotting to the water. By 12:05, 90 hatchlings made it to the ocean. There were 2 more stragglers for a total of 92. Team 5 wishes to thank their Turtle Ambassadors from NY who helped tremendously!
Bugs were really bad out for all teams!
Saturday Morning:
Nest #59 had one more hatchling with the cutest little tracks!
Nests #58 and #67 had crab holes.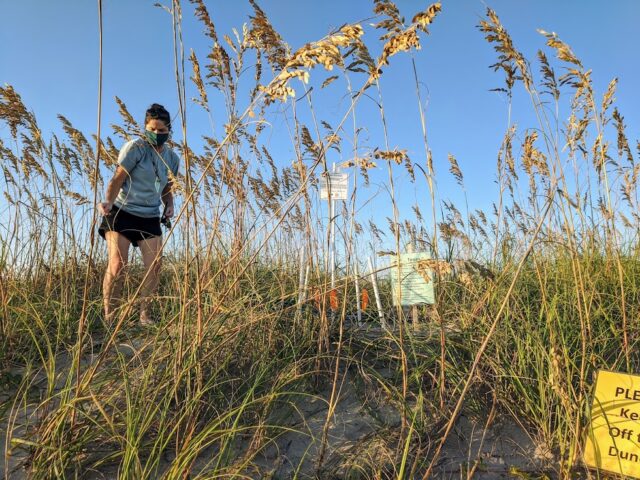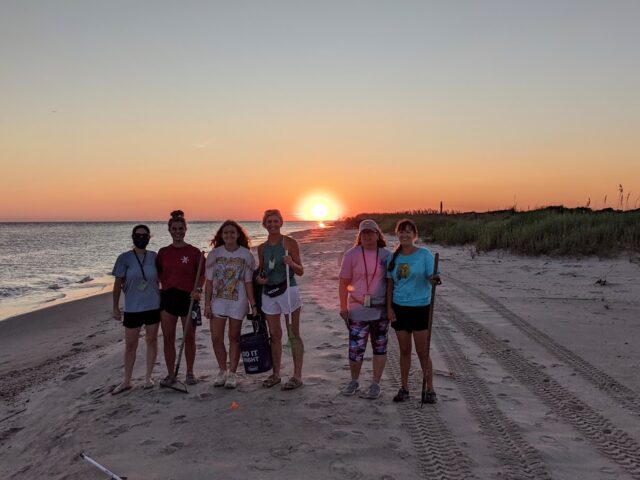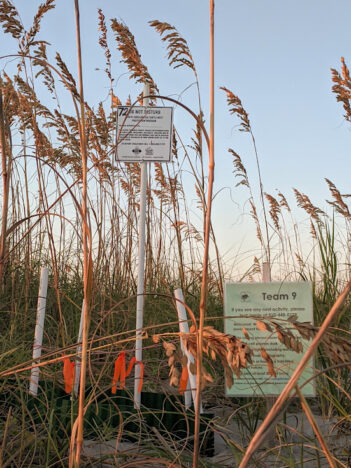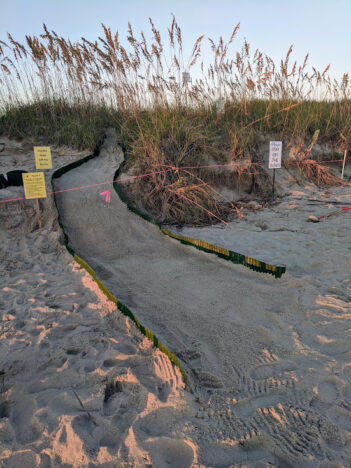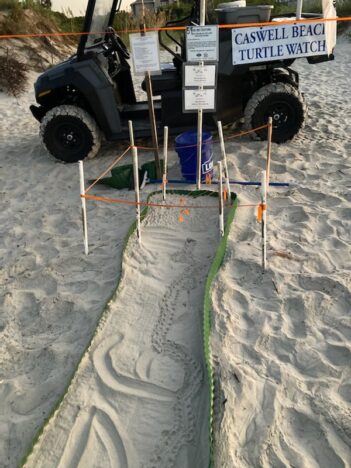 This conservation work for protected sea turtles on Caswell Beach is authorized by the NC Wildlife Resources Commission (ES Permit 21ST03)