Saturday Night:
It was a beautiful night, but the bugs were fierce at some nests! Did you see the two Osprey flying down the beach?
Nest #62 Inventory

Live Hatchlings-1
Dead Hatchlings-0
Pipped Hatchlings-0
Unhatched Eggs-7
Hatched Egg Shells-105

Nest #68 Boiled at10:45 with 139 hatchlings!!!! They did well down the runway until they hit the wet sand. 50 + were led toward the street light at Tom Hess. (The darkness of the sky made the street lights and house lights all too inviting!) Team 6 along with Turtle Ambassadors John, Sheila, Patrick, Shannon and Jacob worked until MIDNIGHT making sure all the hatchlings were found and redirected. WOW! Good work, Team!
Sunday Morning:
Nest #68 had 4 more turtle tracks in the runway this morning. One track led from the water over to Nest #46 and back to the water. Talk about a wayward turtle!
Nest #58 had a lot of crab tracks.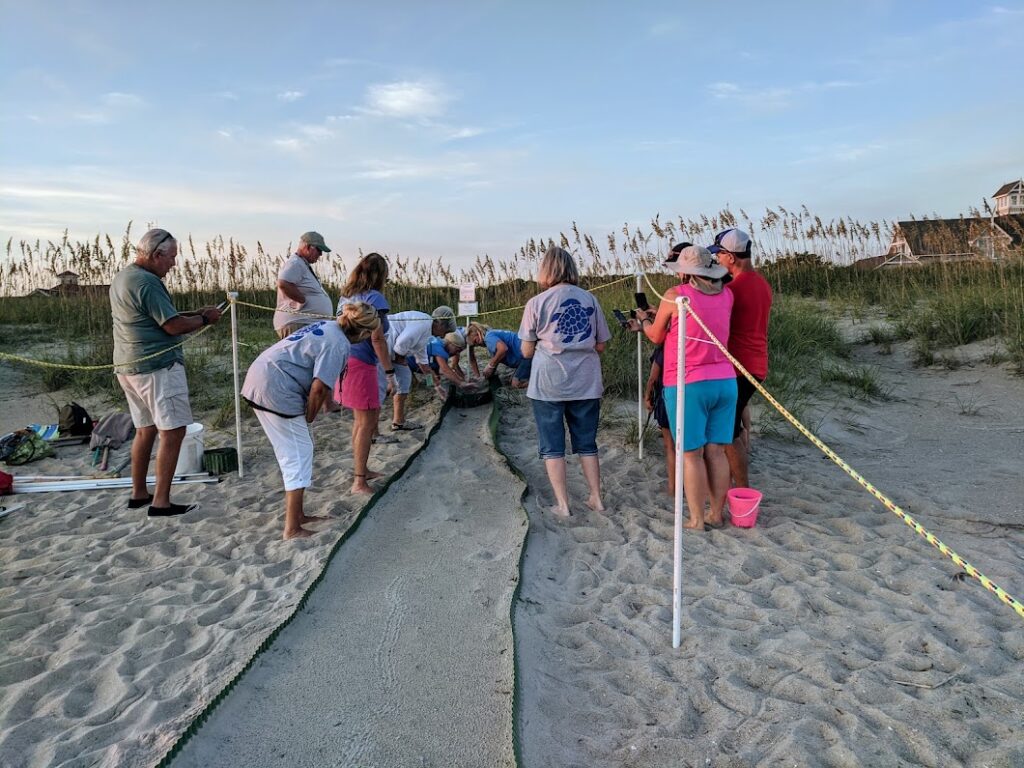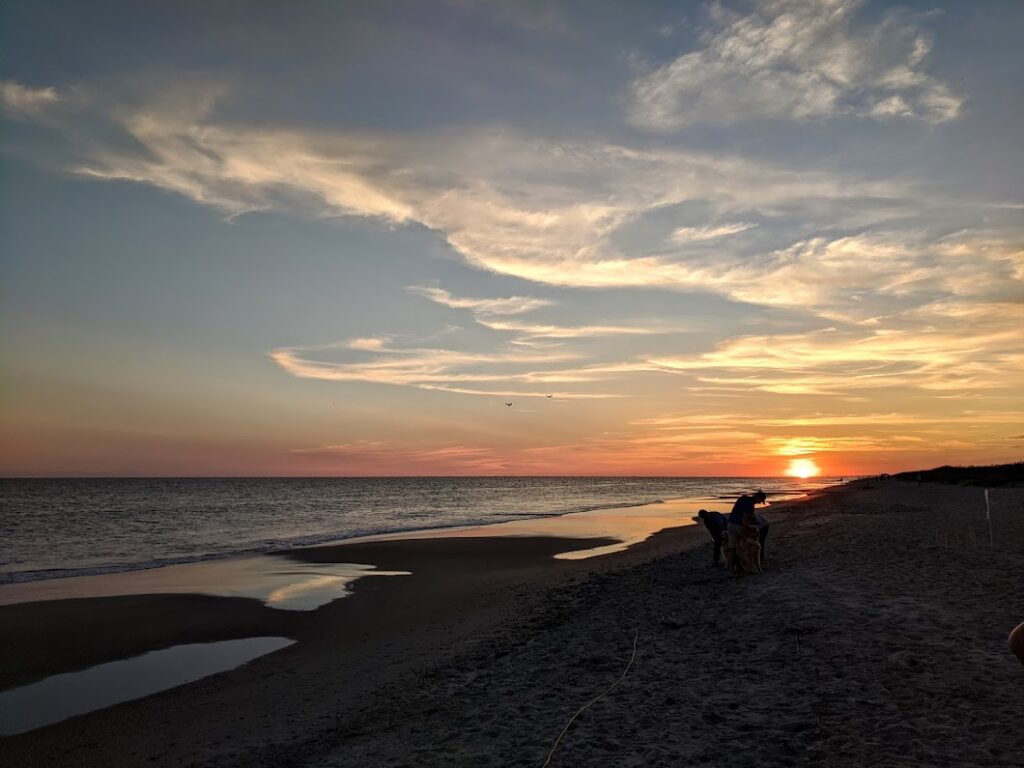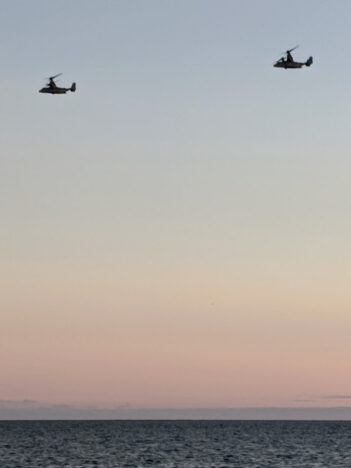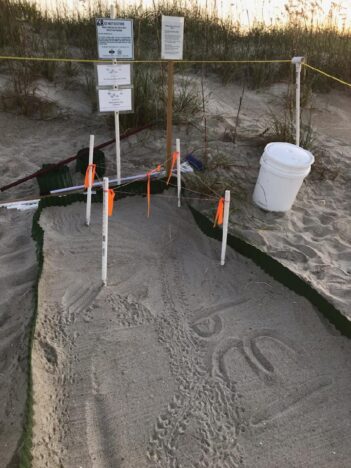 This conservation work for protected sea turtles on Caswell Beach is authorized by the NC Wildlife Resources Commission (ES Permit 21ST03)