We are HAPPY to report Nest #63 was laid in a safe location. You will see from the pictures that a new member, George, was quite excited to see the process and to hold the DNA egg!
We are SAD to report we found a large dead Loggerhead in front of the OKI Villas. By the tail length we think it is a male. Their tails extend beyond their carapace. His carapace was 87cm long (34.2 inches) and 84cm long (33 inches). He was the victim of a propeller strike. We want to extend our thanks to Brian from Caswell Beach Public Works (who by the way is also a CBTW Member) for helping us carry and bury the turtle with the tractor. He made the job much easier!
**This conservation work for protected sea turtles on Caswell Beach is authorized by the NC Wildlife Resources Commission (ES Permit 22ST03).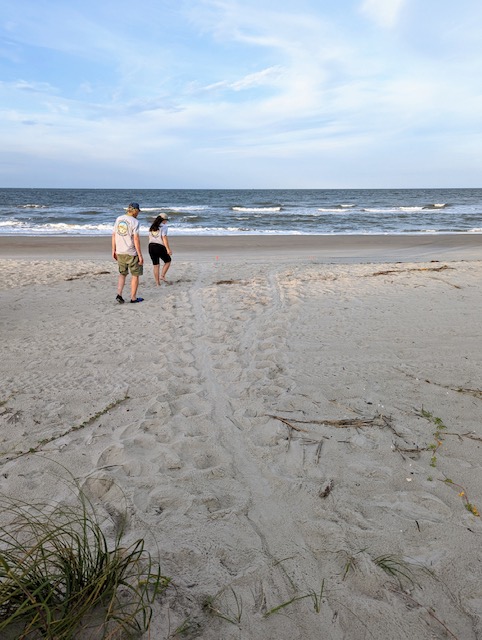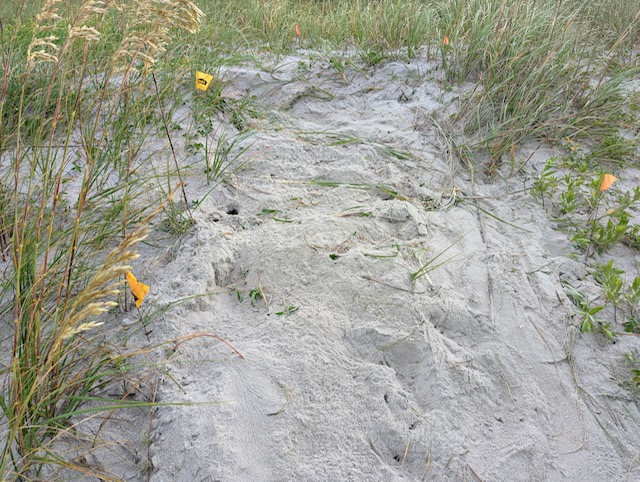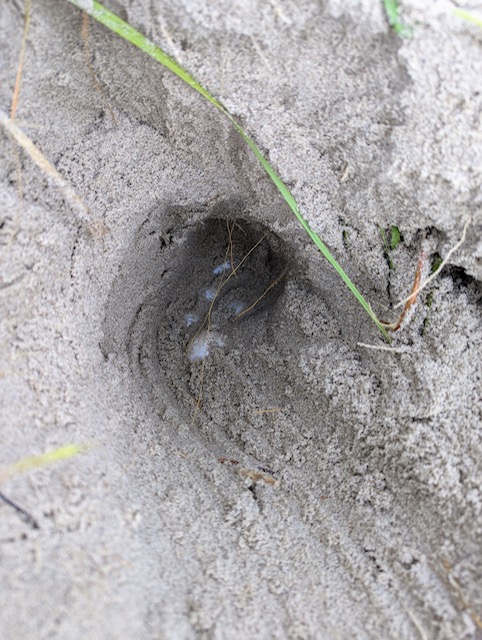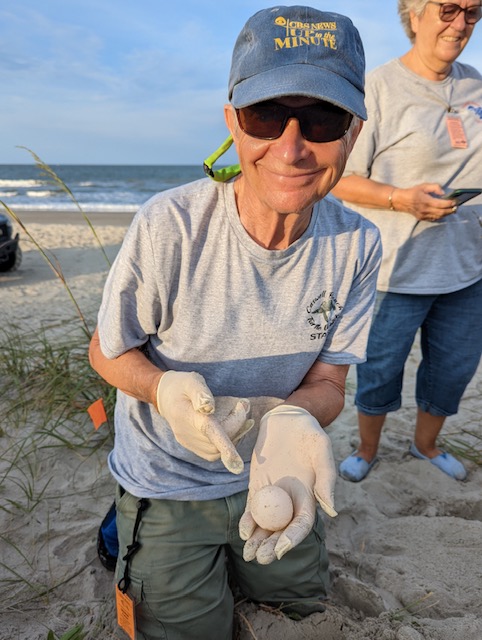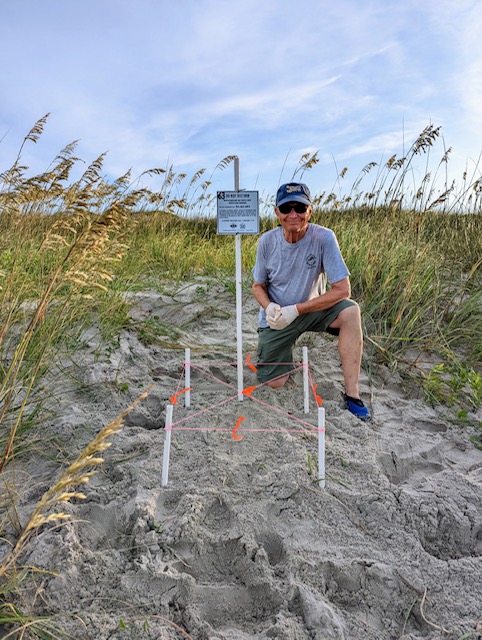 The following are of the deceased Loggerhead