It was a beautiful morning for 2 new nests!
Nest #36 had a 42 inch crawl, big Mama! It was laid in a great spot and the eggs were easy to find.
Nest #37 had a 34 inch crawl. We knew there had to be eggs because of the discrepancy in the incoming and outgoing crawls. It took us a while, but we found the eggs!
**This conservation work for protected sea turtles on Caswell Beach is authorized by the NC Wildlife Resources Commission (ES Permit 22ST03).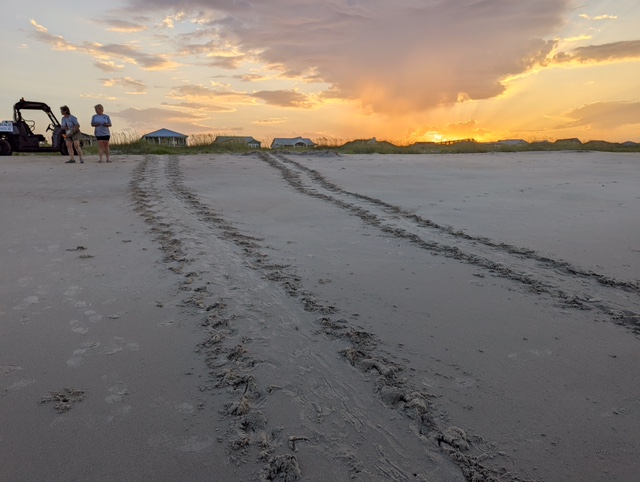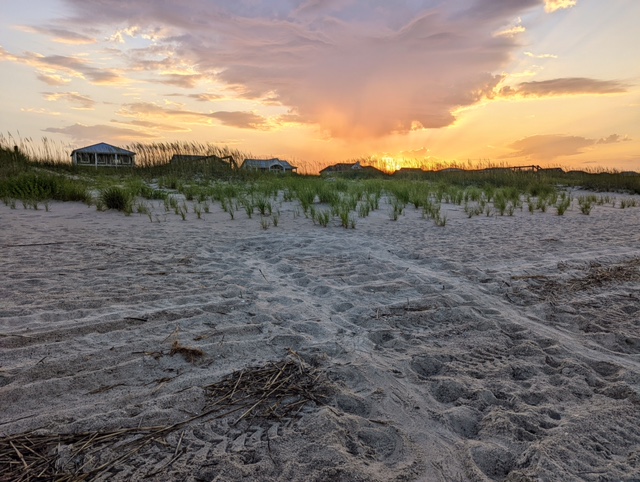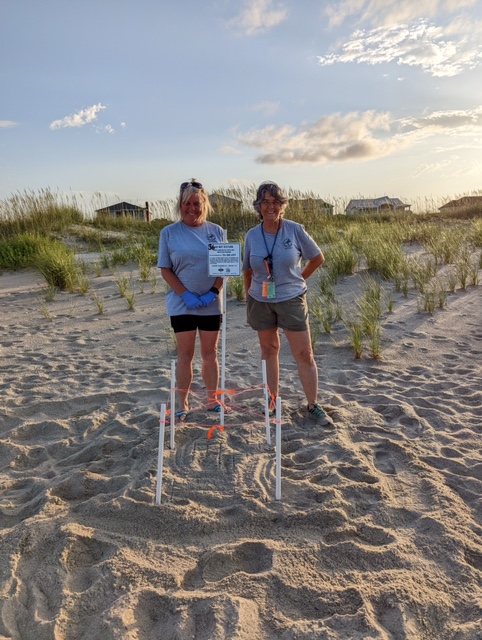 Mary Ann got a lesson in how many holes can be dug before you find a nest cavity sometimes!