We have Nest #35 and an obvious False Crawl today! The nest, of 130 eggs, needed to be relocated due to Light Interference from the river GPS Navigation Tower.  We had a nest out there last season and the hatchlings were disoriented and went in the wrong direction!
The sunrise added a nice touch to the first pictures!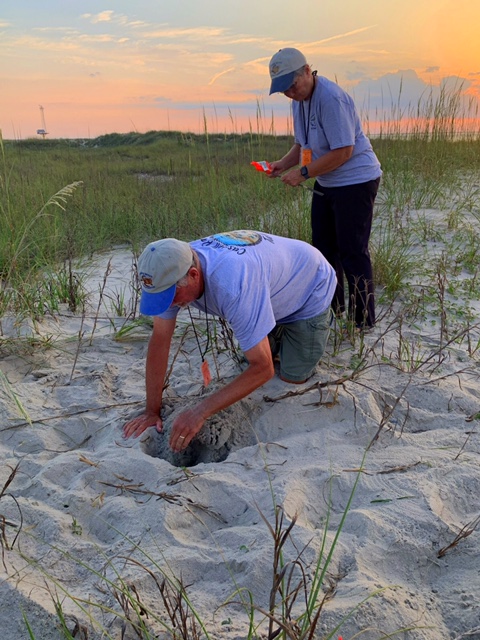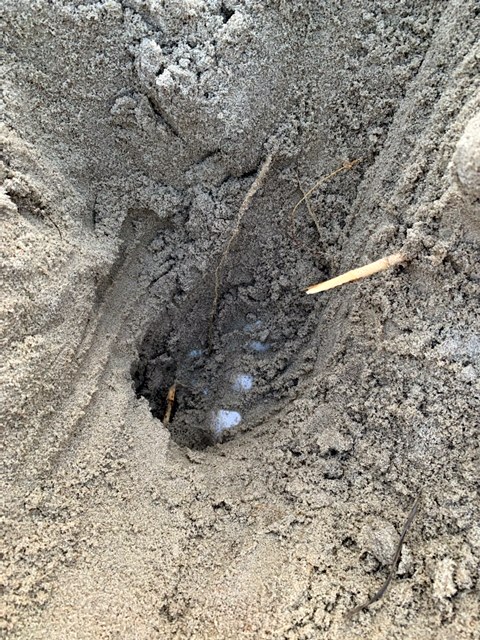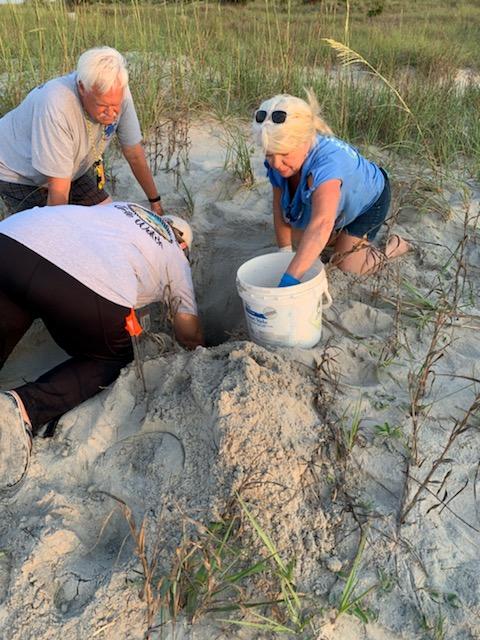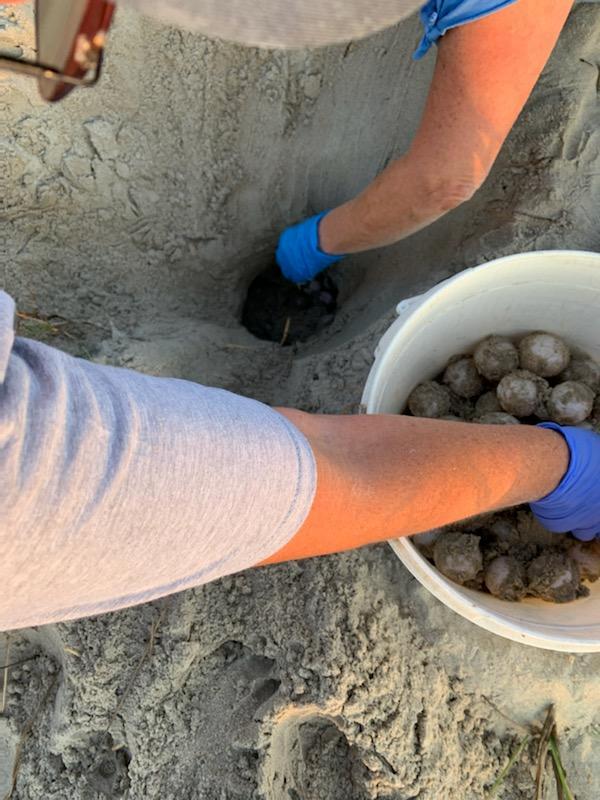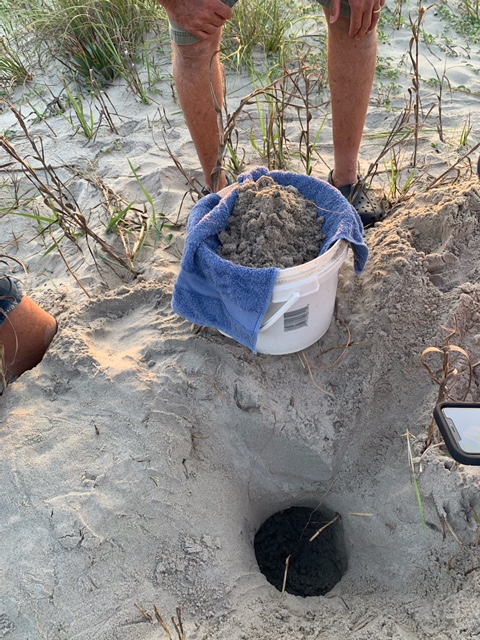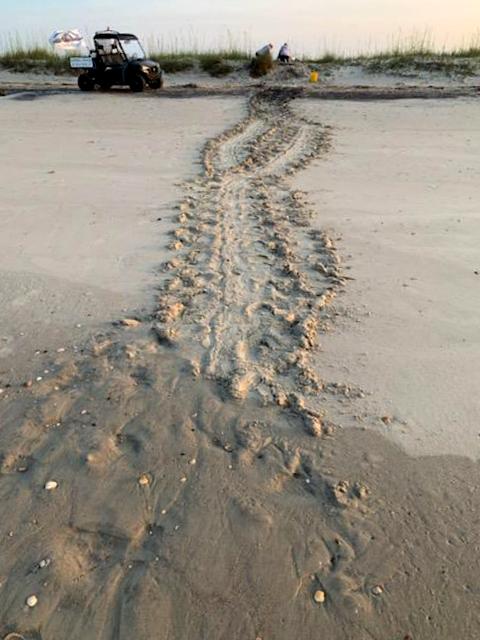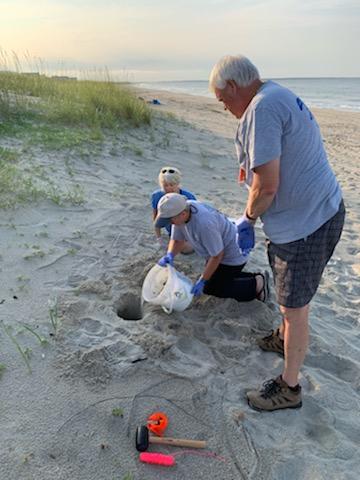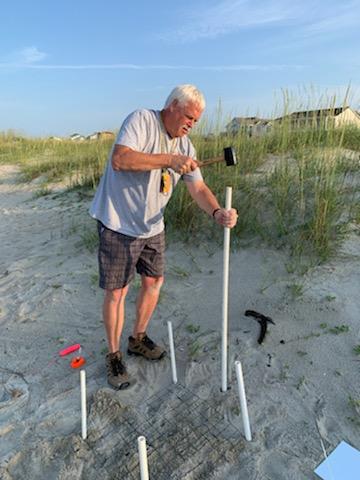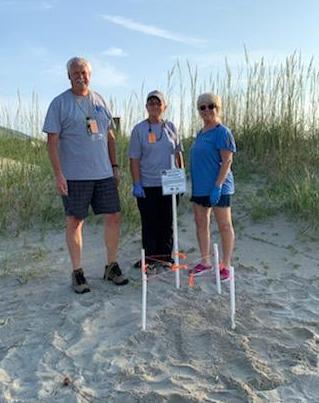 **This conservation work for protected sea turtles on Caswell Beach is authorized by the NC Wildlife Resources Commission (ES Permit 22ST03).