Wednesday Night: It was a windy, sand blowing night!
Nest #65 Inventory

Live Hatchling-21
Dead Hatchlings-2
Pipped Eggs-22 (There was heavy, wet sand in the nest)
Unhatched Eggs-3
Hatched Egg Shells-94
Thursday Morning:
No hatchling emergences overnight.
Nest #46 had a crab hole in the back right corner, again.
The wind piled up sand on many runways, and even on top of wire cages. Nests #67 and #69 are badly covered.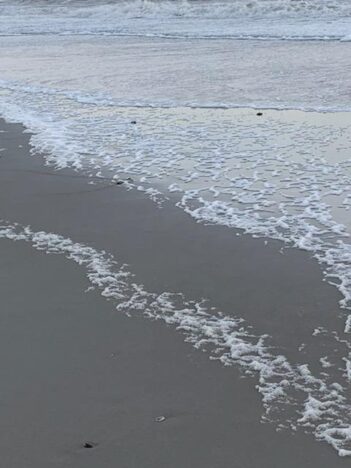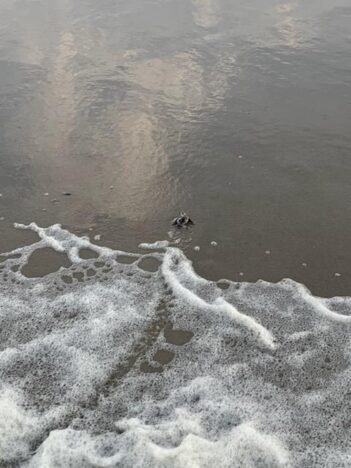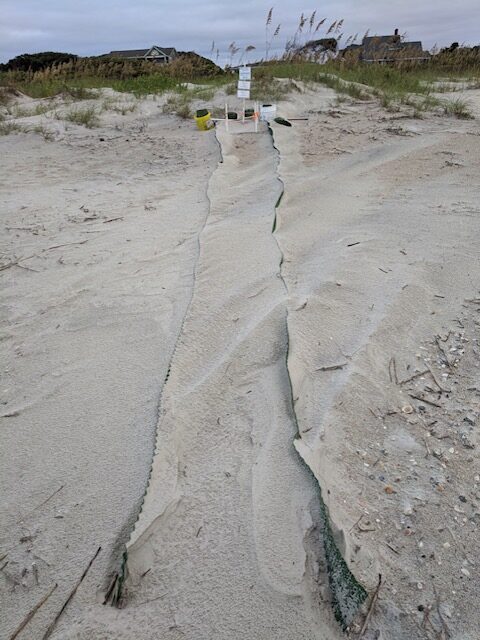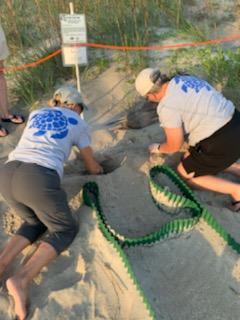 This conservation work for protected sea turtles on Caswell Beach is authorized by the NC Wildlife Resources Commission (ES Permit 21ST03)