Tuesday Night:
Nest #54 Inventory

Unhatched Eggs-5
Hatched Egg Shells-112

Nest #55 Inventory

Unhatched Eggs-5
Hatched Egg Shells-110

Nest #63 Inventory

Unhatched Eggs-6
Pipped Eggs-1
Hatched Egg Shells-133

A Turtle Ambassador alerted Team 5 to a hatchling in the wet sand east of the OKI Pier. There hadn't been a nest to hatch in days on Caswell Beach, so we weren't sure where it came from. After some investigating, we wondered if it might have come from a nest a couple of blocks west on OKI. The tired turtle was taken to the surf where he swam away.
Nest 62 developed a depression at about 8:20 Tuesday evening—Day 53. The nest boiled at 9:35 with 105 hatchlings, most hurrying to the sea. About 10 were distracted by the new lighthouse parking lot light. All 10 turned around at the same spot in the runway and headed back toward the nest. They were able to block the light with their bodies to get them to turn around. Then they headed to the water. Great job, Team 1!
Wednesday Morning:
The heavy rains during the early morning hours erased any evidence of emergence at Nest #62, so it would have done so to others as well. Sure hope we didn't miss anything!
Nest #60 has a small depression.
Many runways were filled with sand and greens were messed up during the strong winds overnight. Please check your nests at some point today.
26 Nests remain + the 2 Nesting Sites with one more month of days to sit. You all are awesome!!!!
Nest #53 Inventory

Live Hatchlings-9
Unhatched Eggs-7
Hatched Egg Shells-136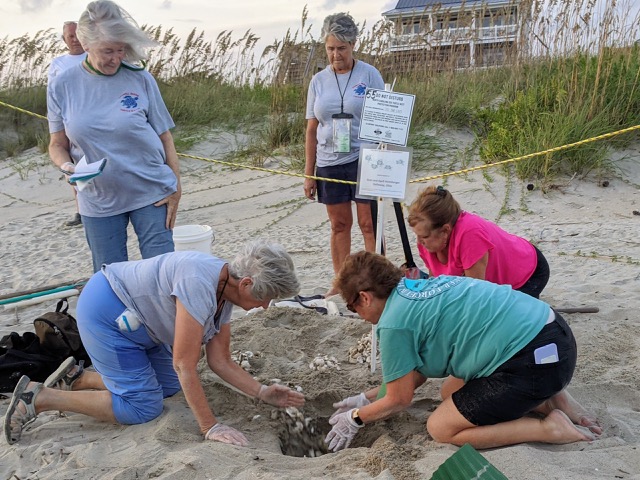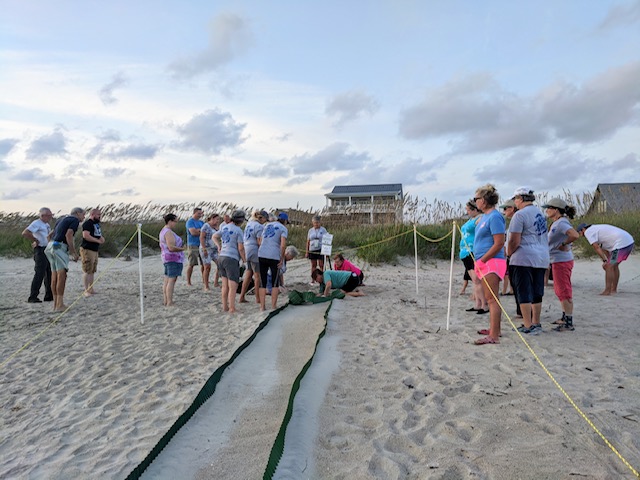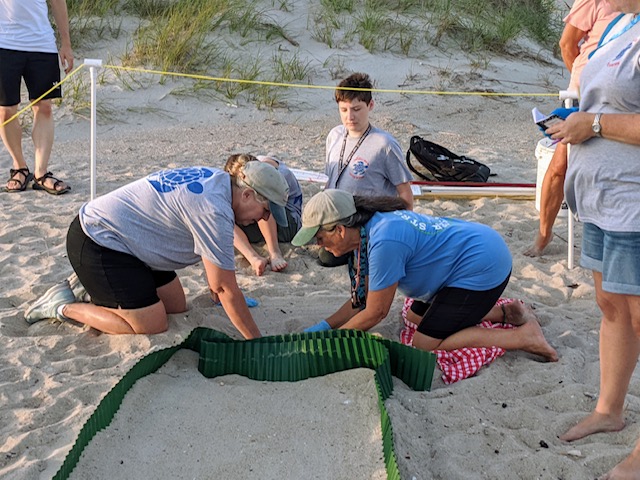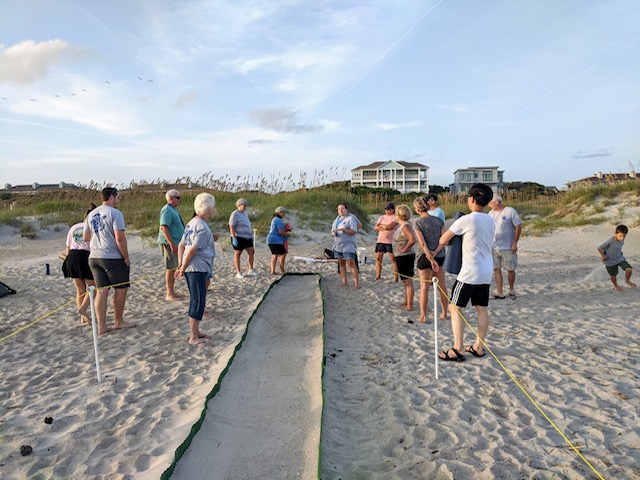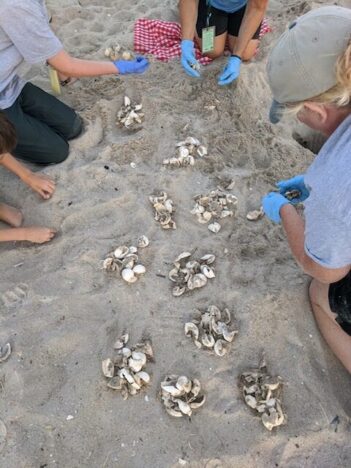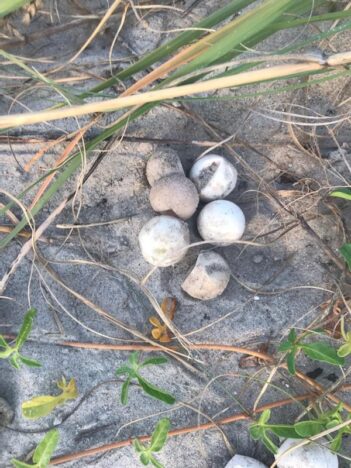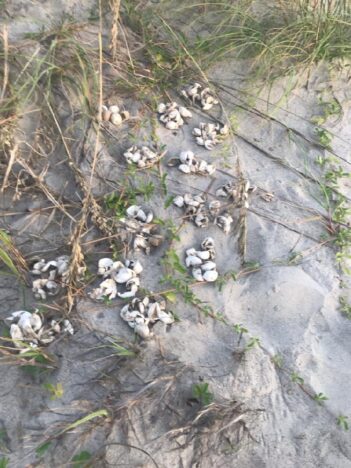 This conservation work for protected sea turtles on Caswell Beach is authorized by the NC Wildlife Resources Commission (ES Permit 21ST03)